About SENTÉ Labs
SENTÉ  labs gives you the confidence of healthy, glowing skin.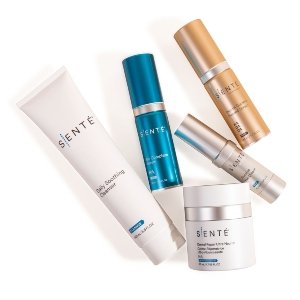 We know that internal and external stressors like
extreme temperatures, exercise, alcohol, spicy foods
and
stress
can trigger an inflammatory response in the skin. Inflammation can lead to
persistent redness, dryness, itchiness,
and
skin aging
. For those with dry or sensitive skin, achieving and maintaining
balanced, healthy, hydrated skin
seems impossible.
The skin has the ability to repair itself from within, when hydration is supported in and on the skin. Heparan Sulfate, a naturally occurring hydrator in the skin that is vital to skin health, helps maintain necessary hydration.
However, natural Heparan Sulfate levels decrease in aging, dry skin and sensitive skin very easily and need to be replenished regularly.
Medical-Grade Skincare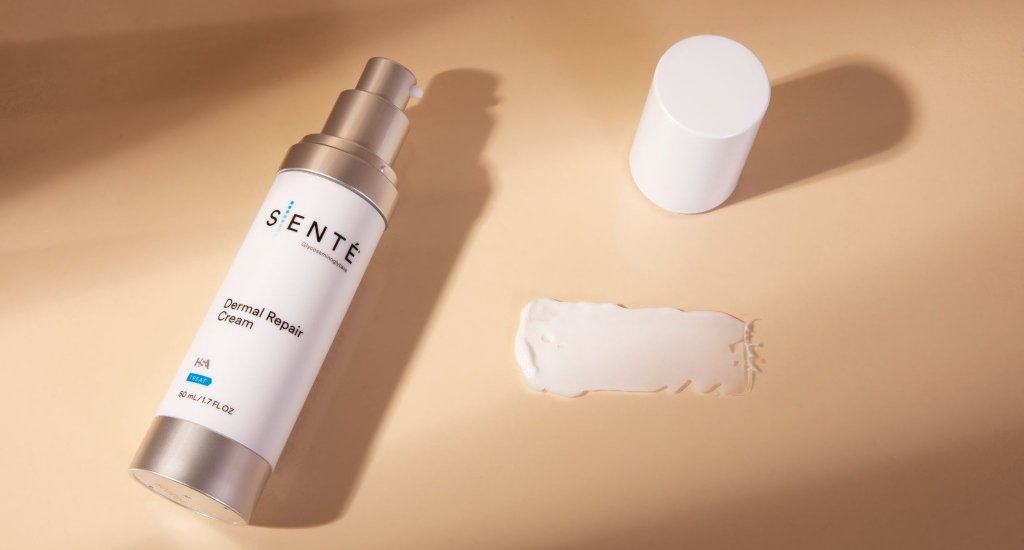 SENTÉ
is the first skin care company to create a version of
Heparan Sulfate
that is stable and effective in medical-grade skincare products.
Exclusive to the Senté product line, Heparan Sulfate Analog (HAS) targets the underlying causes of inflammation and supports the skin's natural ability to repair itself. It is clinically shown to deliver deep hydration, decrease visible redness, and improve the appearance of fine lines and wrinkles.
SENTÉ makes it possible for anyone, even with dry or very dry and sensitive skin, to achieve a healthy, hydrated, even glow and the anti-aging results they desire.
The 411 on the SENTÉ Dermal Repair Cream
Non-comedogenic. Hypoallergenic. Dermatologist-Tested.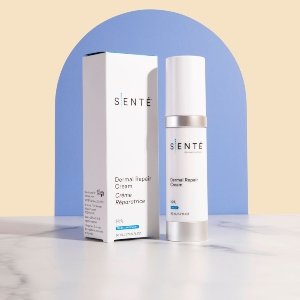 SENTÉ Dermal Repair Cream
is a revolutionary skincare product clinically shown to deeply hydrate and rejuvenate even the most sensitive skin.
With Patented Heparan Sulfate Analog Technology + Green Tea Extract this deeply hydrating and renewing cream brings out visibly healthier and more even-looking skin in 4 weeks.
The brand's dermatologist-recommended and tested face repair cream is formulated to also help relieve visible redness and reduce the appearance of fine lines and wrinkles.
How to Use:
Apply morning and night to clean face or as directed by your skincare professional.
A beauty enthusiast by heart and a plant lover, I'm always looking for the latest and greatest in skincare and beauty, especially clean and organic! I think everyone's entitled to high quality skincare at any budget, and I'm always on the lookout for what's new in the industry be it tips, tricks, or products!