Omorovicza's Summer Evening Beauty Routine
Join us as we meet Margaret Margaret de Heinrich de Omorovicza, the founder behing luxury skin care brand Omorovicza. An advocate of only using the best Hungarian inspired ingredients in her premium skin care products, Margaret guides us through her summer evening skin care routine featuring products such as the Gold Flash Firming Serum made with real gold particles. This skin care regime is perfect for treating your complexion after a day in the sun, or simply to give your skin a detox and pamper whenever it needs it most.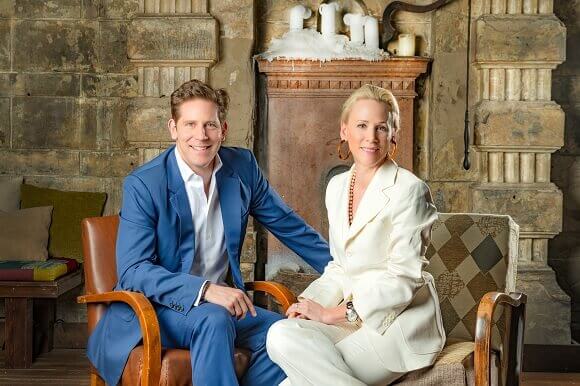 About the Brand
Omorovicza is a skincare brand unlike any other. Its story is one of healing natural ingredients, cutting-edge scientific innovation and rich heritage. Founders Stephen and Margaret de Heinrich de Omorovicza began their journey in the thermal baths of Budapest, where Stephen's family built the famous Rácz spa in the 19th century. The city has been renowned for its healing waters since Roman times. Amazed by the miraculous effect the mineral-rich spa waters had on their skin, the couple enlisted the skills of a Nobel Prize-winning dermatology lab to incorporate them into a skincare range.
With the lab's expert help, they developed their patented Healing Concentrate™ system to deliver therapeutic minerals to the deepest layers of the skin, resulting in a plumper, younger-looking complexion.
DISCOVER OMOROVICZA