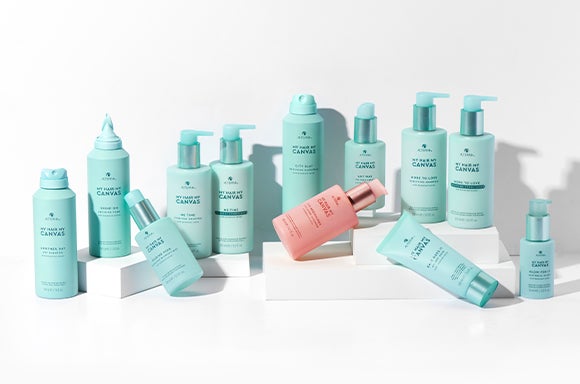 About Alterna
Since 1997, Alterna has helped to set the trend in "alterna-tive" luxury haircare. We believe that you shouldn't have to choose between clinically proven, salon-tested results and pure ingredients. A trailblazer in the world of luxury haircare and styling, we have always been about purity and innovation inspired by skincare science.
Our formulas are enriched with active botanical ingredients and free of added parabens, SLS/SLES and synthetic color. Proven to visibly transform strands after just one use, our potent blends restore the fiber for healthier, more youthful-looking hair.
Alterna is proud to renew and refine its commitment to clean beauty as we bring a new generation of transformative haircare to market with My Hair. My Canvas. It embodies our clean beauty philosophy with new 100% vegan formulas and innovative packaging with 50% post-consumer recycled plastics.
SHOP NOW