Shop The Range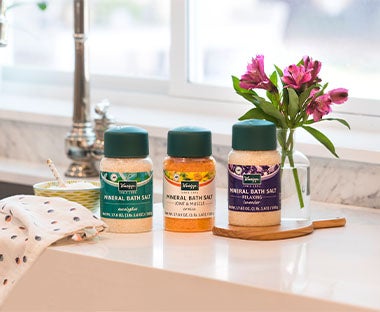 Mineral Bath Salts
Kneipp Bath Salts are truly unique. Sourced from an ancient ocean and packed with elements & minerals to benefit your skin, our salts create a pure and therapeutic bath experience unlike any other.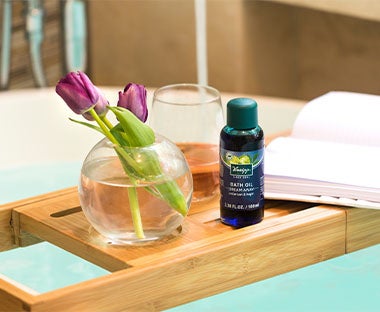 Aromatherapy Bath Oils
Kneipp Bath Oils offer a potent dose of essential oils for an intensified aromatherapy soak, while color-therapy engages more of your senses to truly restore your mind and body.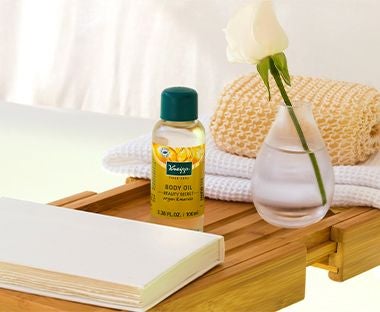 Nourishing Body Oils
Kneipp Body Oils are deeply hydrating and rapidly absorbed. Formulated to provide intense nourishment and a touch of aromatherapy, our non-greasy, plant-based oils address all your dry skin concerns.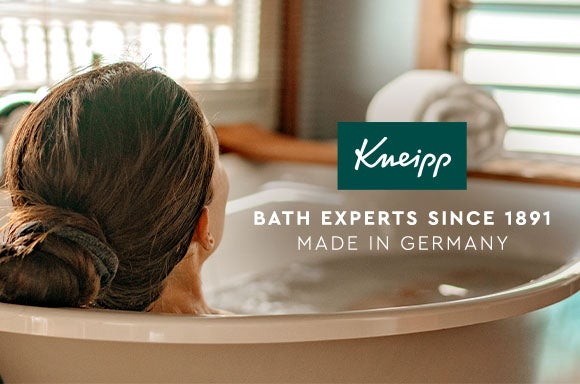 About the Brand
For over 125 years, Kneipp has expertly crafted bath and body therapies designed to improve well-being.
The brand was founded in Germany by Sebastian Kneipp, a pioneer in the naturopathic and hydrotherapy movements, who dedicated his life to healing. He taught and lived by Five Pillars: Water, Plants, Exercise, Nutrition, Balance. His passion for medicinal plants and the power of water continues to inspire our collections today.
All products are made in Germany with clean ingredients and are thoroughly tested for efficacy and quality.
SHOP NOW