For more than two decades, Perricone MD has been a holistic, three-tier skincare and wellness system. This consists of essential dietary supplements and potent topical skincare solutions backed by powerful ingredients, cutting-edge research and extensive clinical and consumer studies. Perricone MD challenges the prevailing norms of the skincare industry with its visionary approach to aging and introduction to the advantages of a healthy lifestyle.
Perricone MD is driven by the pursuit of fearless innovation and a stubbornly uncompromising spirit of excellence. Good enough has never been good enough—a belief that drives our commitment to consistently deliver targeted results. We continuously seek the truth in unlocking the powerful science behind healthy-looking skin, from the inside-out and outside-in.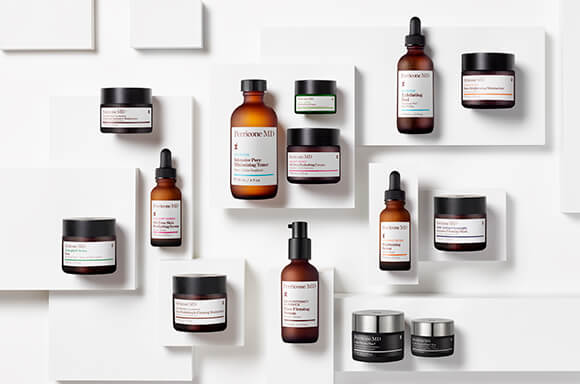 About the Brand
Founded in 1997 by Dr. Nicholas Perricone, board-certified dermatologist, nutritionist and New York Times best-selling author, Perricone MD's revolutionary skincare products feature award-winning patented sciences for products that deliver dramatic, clinically tested results.
Unlock the secrets to healthy aging with Dr. Nicholas Perricone's award-winning, patented formulas and holistic 3-Tier Solution: combining an anti-inflammatory diet with nutritional supplements and advanced, highly efficacious skincare.