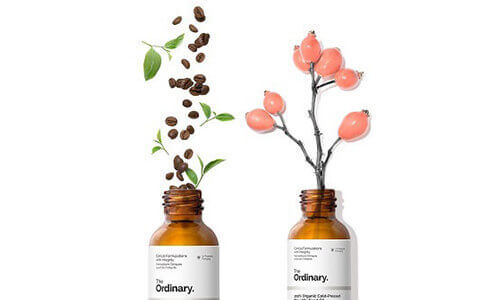 About the Ordinary
The Ordinary is a brand that is specialized in materials chemistry and biochemistry with integrity. Integrity in the functional beauty is rare, but The Ordinary was created to be in its most humble and true form. Its offering is pioneering, not just in the technologies it uses, but also its honesty and integrity.
SHOP NOW
A shakeup in the beauty industry, The Ordinary is anything but. One of the best skin care lines known for its budget-friendly effective products, The Ordinary brings to the table an answer: good skincare products don't need to be expensive.
From the luxury brand, DECIEM, The Ordinary follows the same policy of ensuring their ingredients are of the highest integrity (sulfate, mineral oil, and cruelty-free). They also enforce no frills packaging, marketing, and ethical pricing.
The Ordinary believes in advanced functional beauty. Their team is specialized in each material's chemistry and biochemistry, and they have brought pioneering innovation in skincare through their core brands, Hylamide and NIOD.
In the category of functional beauty, integrity is rare. Commonplace technologies are referred to as groundbreaking and insensible pricing strategies confuse the audience, disguising commodity technologies as advanced.
The Ordinary "takes pride in honesty, fights innovation stagnancy in the industry and indirectly celebrates the depth of innovation our brands," in their mission statement. This means The Ordinary doesn't rely on celebrity endorsements or influencers to offer good skincare. This means that all The Ordinary's success is tied to word of mouth alone, leading to it's website selling out of products on the regular.
Products like The Ordinary Hyaluronic Acid 2% + B5 Hydration Support Formula use hyaluronic acid in a combination of different molecular weights to penetrate every layer of the skin, without additives or fluff ingredients. Conversely The Ordinary AHA 30% + BHA 2% Peeling Solutionhas gained popularity as having dermatologist-level effects in a bottle that's cheaper than luxury nail polish!
The fact that you can get a cleanser, toner, hydration acid, primer, foundation, and facial peelfor the same price as a gel mani is one of the biggest reasons the brand has blown up. The bonus that you get the same, effective, good skincare as the luxury brands without breaking the bank.
With a line of critically acclaimed face skin careproducts, The Ordinary puts the integrity of their brand first by finding solutions to acne skin care problem in a skin care linesafe for the modern consumer.
From cleansers to vitamin C, from facial peels to hydration, and from primers to foundation, The Ordinary gives skincare efficacy and integrity at an affordable price range.