Pai: We understand sensitive skin
Pai is all about helping people feel great about their skin again. We know what your skin needs and what it doesn't. Which is why our ultra-pure, ultra-effective products are loaded with organic skin-soothers and completely free from irritating synthetics.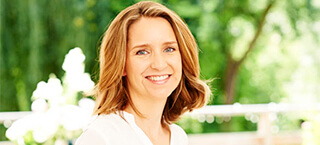 SARAH BROWN, PAI FOUNDER
I created Pai for people like me; people with sensitive skin. 

In my mid-twenties, my usually calm skin became hyper-sensitive and acne-prone. Trying to keep it under control was a daily battle and finding products that didn't contain problem ingredients brought a whole new challenge – so I set about creating my own solution. 
Pai is everything I wanted as a customer; products you can 100% depend on, but also fall in love with.
SHOP NOW