WE BELIEVE EVERYONE DESERVES BEAUTIFUL SKIN FOR LIFE
Over the last decade, Medik8 has been creating results-driven and 100% vegan skincare products using cutting-edge technology. The brand's ultimate mission is to liberate customers from the choice between results and experience, as well as impact on the planet through its ongoing commitment to sustainability.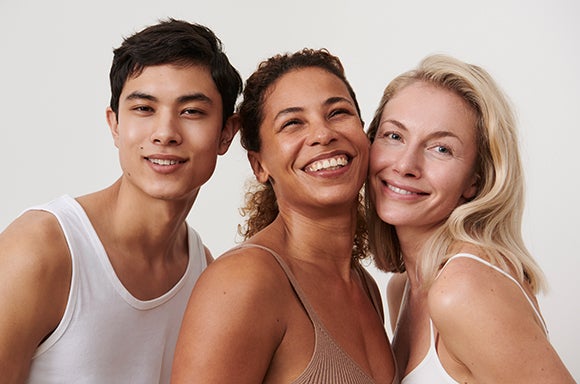 About the Brand
Medik8's ultimate mission is to help everyone achieve Beautiful Skin for Life. Founded by Elliot Isaacs in 2009, Medik8 was born out of a passion to strive for better skin health and results. Offering progressive strengths within their core ingredient areas of vitamin C and vitamin A, means you can keep building on your results over time. Hopefully for a lifetime.
Over the last decade, Medik8 has been creating sustainable and 100% vegan products using cutting-edge science and technology. Transforming expectations, these products have become cult-favorites and staples in the daily skincare regimes of customers all over the world.

SHOP NOW
Challenging the traditional skincare market, medik8 unites scientific knowledge with an ethical, vegan, and sustainable approach. The eco-friendly cosmeceutical brand is celebrated for its bespoke products, with incremental strengths of actives, like retinol, making it perfect for skincare novices to experienced users.
At its core, medik8 champions a CSA philosophy (vitamin C and SPF by day, vitamin A by night) and spotlights these three skincare staples, perfecting their formulas for optimal efficacy. Browse the best-selling range of retinols (vitamin A), including the coveted crystal retinol, crafted with enhanced stability to ensure consistent potency. Discover powerful vitamin C formulations that provide visible results while remaining gentle on the skin. Complete your CSA regime with a youth-preserving sunscreen, reinforced with environmental protection against pollution, blue light, and infrared, alongside UVA and UVB rays.
With a 'Beautiful Skin for Life' motto, the advanced, research-led brand is a one-stop shop for all your skincare needs. Find your new favorite at LOOKFANTASTIC.