Moisturizing combination skin can be a little bit tricky. With some areas of your face oily and prone to breakouts and others dry and in need of hydration, finding a balance can seem impossible. Luckily for you, we've curated an edit of the best hydrating products for combination skin in various textures and formulas.
Why Should I Moisturize?
If you have combination skin, slathering it with moisturizers might seem like the wrong move since the oily areas can break out more. However, without moisture, your skin becomes dry and irritated. So, it's important to include moisturizers in your daily beauty regimen for healthy, radiant, and supple skin.
Moisturizers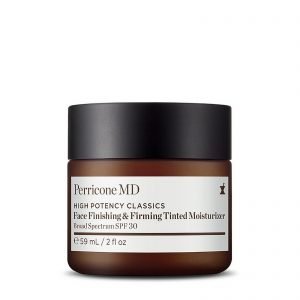 help hydrate your skin, reducing the appearance of fine lines and wrinkles.
They also balance your skin's natural oil production so that your oily areas don't produce more oil.
Moisturizers for combination skin are specially designed with a lightweight formula to hydrate your skin without weighing it down.
They don't contain any skin-aggravating or harsh ingredients that can make your dry areas drier and your oily areas oilier.
If you don't want to spend more time using different moisturizers on different parts of your face, moisturizers for combination skin are perfect for you. They balance your oily and dry areas for ultimate glowing skin.
However, when it comes to products like these, there's no one-size-fits-all. It all depends on how oily your oily areas are and how dry your dry areas are.
How To Choose The Best Moisturizer
Here are a few things to keep in mind when shopping for the right moisturizer for your skin type.
The dry parts of your face would thrive with moisturizers containing water-binding properties such as hyaluronic acid.
The oily parts of your face require a lightweight moisturizer that absorbs quickly, blends seamlessly, and keeps it from feeling too greasy in the middle of the day.
Your skin needs protection from harsh UV rays to prevent sunburns, discoloration, and the formation of fine lines and wrinkles. A moisturizer with UVA/UVB protection can help prevent this.
Your skin type determines the moisturizer you choose. For combination or sensitive skin types, the skin requires gentle, non-irritating products, while acne-prone skin needs mild moisturizers, which prevent further breakouts.
Look for moisturizers with these properties for radiant, healthy skin. Here's a list of LOOKFANTASTIC's five best moisturizers for combination skin.
Top 5 Moisturizers For Combination Skin
1.

EltaMD UV Daily Broad Spectrum Tinted Moisturizer SPF40

If you're looking for a moisturizer that provides sun protection, you'll fall in love with the UV Daily Broad Spectrum Tinted Moisturizer SPF40 by EltaMD. This lightweight moisturizer protects your skin from the harsh UV rays for radiant and beautiful skin.

With an innovative formula, this moisturizer helps prevent the visible signs of damage and hydrates your skin for an ultimate glow. If you want a moisturizer that's gentle enough to use after a skin procedure, this is the product for you.

2.

Perricone MD Face Finishing & Firming Tinted Moisturizer SPF30

Most of us spend hours in the sun, which can damage our skin and fasten the aging process. So, it's crucial to use products with SPF 30, like this lightweight moisturizer by Perricone MD, to provide UVA/UVB protection.

This innovative moisturizer helps smooth out wrinkles and fine lines while hydrating skin. With a delicate velvety rose fragrance, this moisturizer refines the look of fine lines and pores for radiant and younger-looking skin.

For best results, wear alone on cleansed skin every morning or under foundation.

3.

Chantecaille Just Skin Tinted Moisturizer Sunscreen Broad Spectrum SPF15 50g (Various Shades)

Ace your base with the Just Skin Tinted Moisturizer by Chantecaille. This lightweight moisturizer is a three-in-one product that works to hydrate, provide SPF15 protection, and create the perfect foundation base for buildable coverage.

With a velvety smooth formula, this moisturizer seals moisture and conceals discoloration or blemishes. If you want a natural, flawless complexion, this is the moisturizer for you. This moisturizer also contains a blend of ingredients that offer powerful antioxidant benefits.

Boasting an ultra-light texture, this moisturizer blends seamlessly on skin, creating the perfect base for a smooth, flawless complexion.
A beauty enthusiast by heart and a plant lover, I'm always looking for the latest and greatest in skincare and beauty, especially clean and organic! I think everyone's entitled to high quality skincare at any budget, and I'm always on the lookout for what's new in the industry be it tips, tricks, or products!