THIS FEBRUARY, IT'S TIME TO BE YOUR OWN SOULMATE…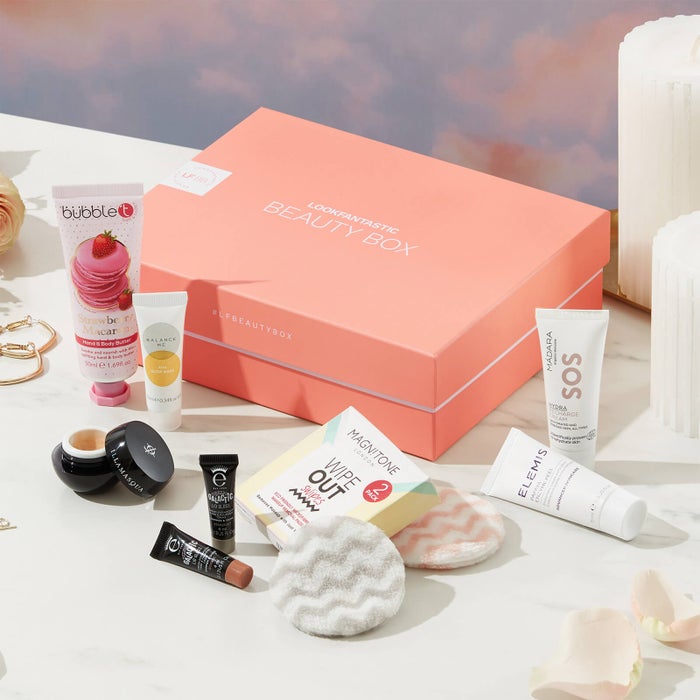 Subscribe to the LOOKFANTASTIC Beauty Box today, and spend some time treasuring the most important person…you!
This month's 'Treasure' Edition box is worth over $60 and contains 6 confidence-enhancing products.
What's Inside the Box:
Eyeko Galactic Lid Gloss – Zodiac OR Stardust (4ml)
This liquid eyeshadow will take your makeup look to the next level. Mess-free and quick to apply, with a glitter finish that allows you to take your makeup from day to night.
Illamasqua Mini Beyond Veil Primer
Combining two of Illamasqua's hero products — the Hydra Veil primer and Beyond Powder — this face primer is hydrating and illuminating all in one. Apply under makeup to help it last all day whilst also providing a luminous, natural-looking glow.
Balance Me AHA Glow Mask (10ml)
A chemical facial exfoliant to brighten, purify and plump your complexion. Its blend of AHA's encourages the shedding of any dry or dull skin to reveal a natural, youthful and luminous glow beneath. Suitable for all skin types, but particularly beneficial for blemish-prone skin.
Magnitone London Wipeout 'Swipes' Eco-Friendly Makeup Remover Pads (2 pack)
Two microfibre cleansing pads that remove even the toughest of makeup with just warm water. Super-soft and ideal for sensitive skin as no cleanser is needed. Simply throw into the washing machine after use to reuse 1000s of times! That means no more disposable makeup remover wipes going into landfill!
Bubble T Strawberry Macaroon Body Butter (50ml)
A thick, hydrating moisturizer for your body with a delectable strawberry scent. Treat, soothe and refresh dry skin. Cruelty-free and parabens-free.
Mádara SOS Hydra Recharge Cream (20ml) OR Elemis Papaya Enzyme Peel (15ml)
Mádara - A replenishing, moisture-locking face cream packed with age-defying antioxidants to treat dehydrated, stressed skin. Provides a protective layer between the environment and your complexion, whilst also promoting intense hydration and reducing the look of fine lines and wrinkles. Suitable for all age groups and skin types.
Elemis - A natural exfoliating facial cream with 7 active ingredients to repair, protect and clarify your skin. Ideal for all complexions, this exfoliator gets rid of dead skin cells without harsh abrasion. The result? Smooth, moisturized and brighter skin.
Don't miss out! Subscribe today from just $16.
A beauty enthusiast by heart and a plant lover, I'm always looking for the latest and greatest in skincare and beauty, especially clean and organic! I think everyone's entitled to high quality skincare at any budget, and I'm always on the lookout for what's new in the industry be it tips, tricks, or products!