In all walks of life, whether it be our skincare routine or our PPE, disposable products are no good for us, the environment, or our wallet. So here are our favorite face masks available on Lookfantastic for reusable alternatives and some skincare tips! 
Slip Reusable Face Covering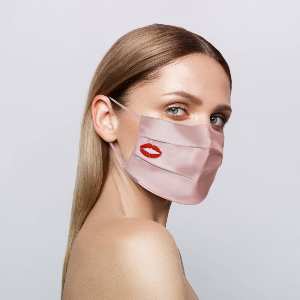 Silk on the outside, and 100% cotton on the inside, this Reusable Face Covering by Slip won't irritate the skin and will feel soft and comfortable to wear.
Think of it as having the beauty benefits of the Slip pillowcase (non-absorbent, cool to the touch, and all around better for your skin) on your face! 
Plus, combines with silk pillows, you don't need to worry about losing your products into the fabric!