Learn about one of the latest brands on LOOKFANTASTIC, CURLSMITH, and achieve your curly girl method goals!
About the Brand
CURLSMITH is the first gourmet haircare brand specifically created for curls.
Inspired by generations of home made hair remedies, Curlsmith blends fresh curl-loving foods with kitchen cupboard staples and rare organic ingredients to make premium products that really work. The brand's natural formulas are fragrant, satisfying and deeply nourishing 'food for curls.' All of the brand's products are blended carefully in small batches under the strict supervision of their Master Curlsmith.
What is the Curly Girl Method?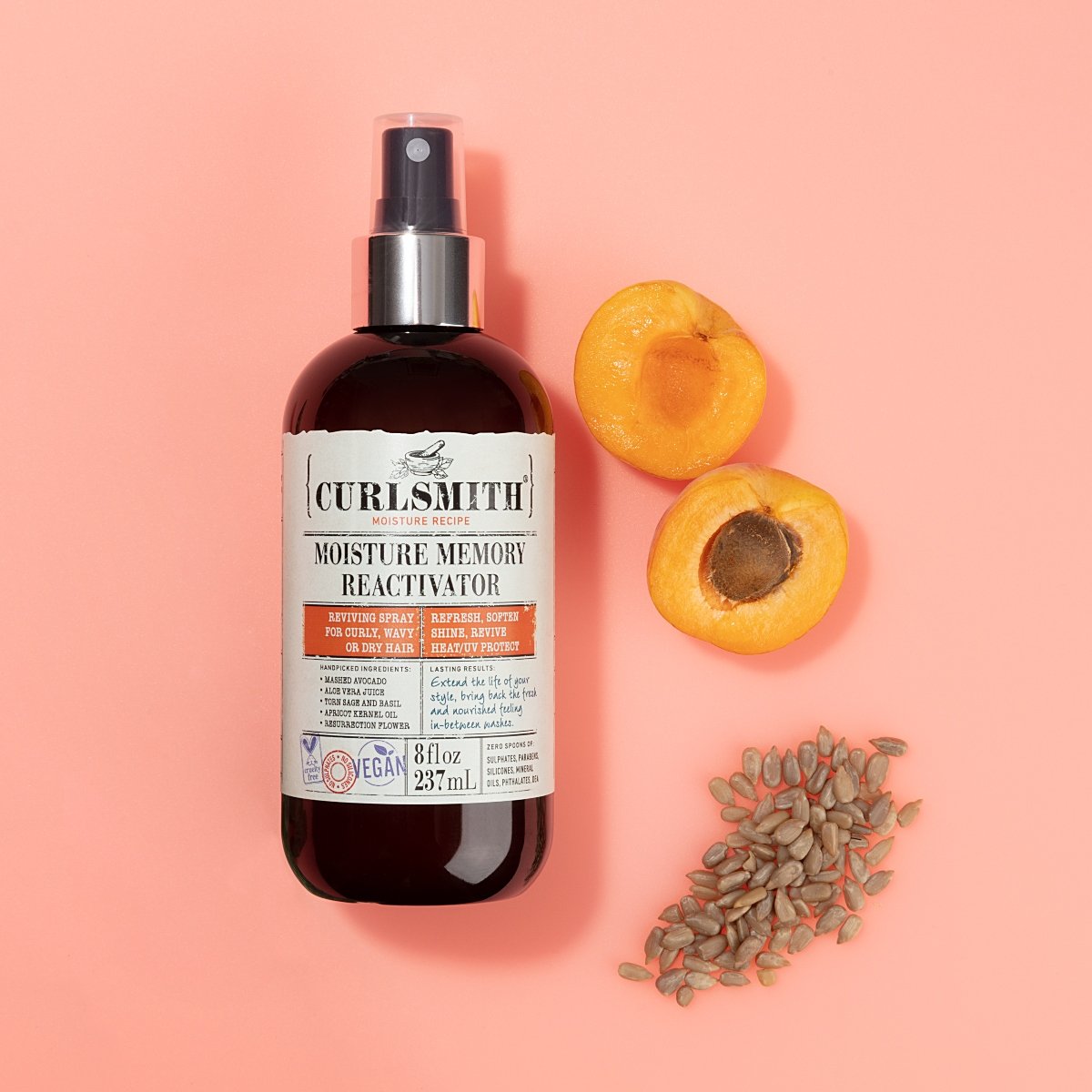 The
Curly Girl Method
is an approach to hair care designed by author Lorraine Massey for natural hair that has not been
chemically relaxed
.
This method discourages the use of shampoo, or shampoo with sulfates, and encourages embracing and showcasing one's natural hair texture, curl pattern, and having little chemical or heat-based styling involved.
Sound familiar? That's because the natural approach and rules of the curly girl method are very similar, if not inspired, by the natural hair movement spearheaded by African American women in the early 2010s.
Both hair ideologies celebrate one's natural hair over hair damage in the pursuit of 'straightening', turning to naturally derived ingredients, no heat styling, and little manipulation of the hair with colors or dye (because it usually involves bleaching).
How long does it take to work?
According to Real Simple, the method does depend on the individual, however, don't expect overnight changes. Most people don't see results until a month, or even months of use of the new products and following the rules of the curly girl method. The reason why is because your hair has to get used to the new haircare regimen, like starting a new hobby with your bestie!
What products do I need to get started?
Luckily, you don't need to completely overhaul your haircare routine to start the curly girl method! But there are a few things you should avoid.
Curly Girl Method Don'ts:
Don't use shampoo (unless it's sulfate-free).
Don't use heat styling tools. Yes, that means the flat iron.
Don't use combs and brushes, unless necessary.
Don't use any products containing sulfates.
Don't use non-water soluble formulas, as they add weight to your hair.
Don't use anything containing silicones, alcohol, or fragrance.
Instead, follow these new crown mantras for your haircare routine!
Curly Girl Method Do's:
Do find conditioners and co-washes with gentle cleansing ingredients such as decyl polyglucose, so your hair gets clean without the essential oils for it being stripped out.
Do use products with rich emollients like shea butter and proteins like wheat, to restore your hair follicle strength.
Do use styling gel with ingredients like PVP (these will help bring a little bounce to your curls and tame frizz).
The key overall advice is to hydrate your hair with moisture to boost shine, reduce frizz, and make your curls or waves look their best. And to ensure you're not adding harmful ingredients into your hair that end up doing more harm than good. That's why the CURLSMITHMoisture and Scalp lines are a great place to start with your new haircare routine.
Hydrating your hair with the moisture line products, and restoring your scalp's health with the scalp line assortment will keep your hair hydrated and healthy during the warmer seasons and the start of your haircare routine!
Can anyone do the Curly Girl Method?
Yes! Believe it or not, curly hair is more common than you think. According to a study reported onNaturallyCurly.com, 65% of the human population has curly, textured, or wavy hair.
Do you have 'straight' frizzy hair that only survives one blowout day? Chances are that you actually have wavy hair, and the frizz is a result of lacking moisture. Regardless of your curl type, taking good care of your hair shouldn't be at the expense of damaging it at the same time. Shop the full CURLSMITH line now available at LOOKFANTASTIC, for all our curly hair needs and hair goals!
A beauty enthusiast by heart and a plant lover, I'm always looking for the latest and greatest in skincare and beauty, especially clean and organic! I think everyone's entitled to high quality skincare at any budget, and I'm always on the lookout for what's new in the industry be it tips, tricks, or products!