Learn about one of the newest brands on site: Revolution Beauty!
About Revolution Beauty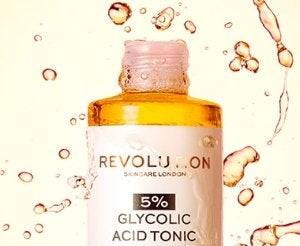 Revolution serves to represent and champion a diverse set of customers.
In an industry where beauty norms have only just begun to be challenged, Revolution Beauty has been breaking down these rules and standing for inclusivity since the day it was born.
The Rise of Inclusion in Makeup
Back in 2014, diversity was still a niche concept.
Inclusivity wasn't very high on the brands' agendas. A small disruptor, then named Makeup Revolution, emerged with a clear concept – to challenge existing standards and democratize an industry that plays a key role in defining society.
#OpenMinds
#OpenMinds is Revolution's call for everyone to celebrate diversity, embrace imperfection, respect self-expression and support beauty in its many shapes and forms. To us, an open mind is powerful, it's beautiful, it's strong for being able to see beyond the obvious and embrace the unfamiliar.
A beauty enthusiast by heart and a plant lover, I'm always looking for the latest and greatest in skincare and beauty, especially clean and organic! I think everyone's entitled to high quality skincare at any budget, and I'm always on the lookout for what's new in the industry be it tips, tricks, or products!