As it's often the first thing people notice about you, it's important to take care of your hair. Your hair is your crowning glory and when you're having a good hair day, you feel like you can take on the world. Our recent survey revealed that women spend up to $80 a month on their hair, so every day should be a good hair day! Lookfantastic looked into the typical American woman's hair habits and some of the results were pretty surprising.
Who Spends The Most On Their Hair?
The average American woman will spend upwards of $55,000 over the course of a lifetime. This breaks down to about $1000 a year, or around $80 a month. Across the board, California sits at the top with women spending the most per month at an average of $150 every single month, towering over North Carolina where women spend as little as $20 a month.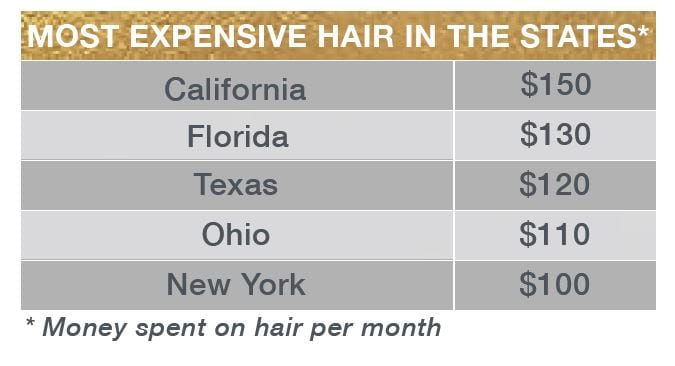 How Clean Is Your Hair?
Our survey results revealed ladies in California wash their hair once a day, with only a dedicated 49% that wash and blow dry their hair every single day. Comparing them to the "dirtiest" hair in the U.S. from women in Tennessee who wash their locks an average of just once a week.
The average American woman spends 11 hours a month on her hair.

Do Blondes Have More Fun?
Blonde hair topped the list as the most popular in the nation, with 40% of American women admitting to regularly highlighting and bleaching their hair for those sun-kissed locks. While results showed that California flaunts the most faux blondes, Pennsylvania houses the most naturally blonde woman.
A whopping 89% of women said they dye their hair in a bid to "look more attractive." If you fall into this category, make sure you're protecting your color with an expert collection like Joico K-Pak shampoos and conditioners to keep your color vibrant for longer.
Ohio Is Home To The Most Redheads
Hair Type By State
Surveys showed women in New York have the most voluminous hair. If you're not that lucky, Joico Body Luxe Volumizing Elixir transforms your locks with an enviable thicker and fuller volume that will give those New Yorkers a run for their money. For the two-thirds of American women struggling with fine, limp hair, this is a must-have product!
For women in Kentucky with the most frizz-prone hair, the KeraCare Natural Textures Leave-In Conditioner can help to combat this for silky, frizz-free locks!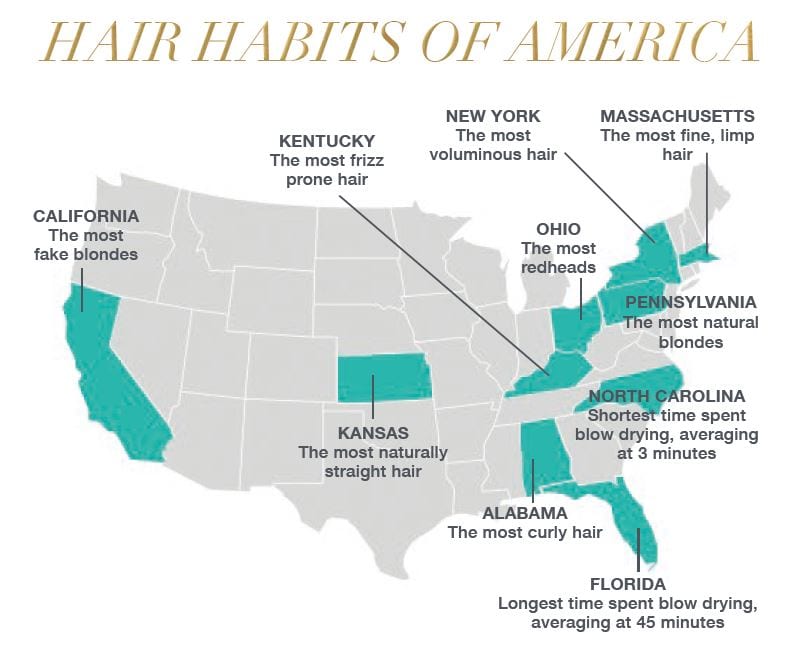 We'd love to hear about your hair habits! Let us know on Instagram!
Love Haircare? discover our edit for the right order to apply your haircare routine.