It's no secret that achieving a sun-kissed look can be a time-consuming process. Whether it's sun tanning or indoor tanning, you might need multiple sessions to achieve the desired look. Luckily for you, you can improve your golden glow faster with a tan accelerator.
However, finding the best tan accelerator for your skin can be challenging. And, with such a wide range of tanning products available to choose from, selecting the right product can feel overwhelming.
Don't worry! We've come up with a curated list of LOOKFANTASTIC's best tan accelerators so that you can find one that's perfect for you.
Before we dive in, let's look at how tan accessories like accelerators work and how to use them.
How Does It Work?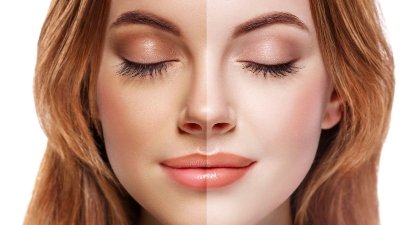 If you struggle with getting a natural tan when sunbathing, then this booster for your skin is perfect for you.
Tan accelerators speed up your skin's natural tanning process by stimulating the production of melanin, a dark brown pigment, in your skin responsible for tanning.
Packed with skin-loving ingredients, tan accelerators can be used on all skin tones, including fair skin tones. People with fair skin produce very little melanin during tanning sessions, and they can increase their production using a tan accelerator.
That's not all! If you have a deeper skin tone, a tan accelerator can add a gorgeous bronze depth to your skin.
Why Should I Use A Tan Accelerator?
If you're not a huge fan of fake tans and the look it gives after application, you'll fall in love with tan accelerators. Tan accelerators don't make your skin appear orange since they don't contain any color. And, unlike fake tans, they don't cause any streaks.
Most tan accelerators are also packed with moisture-loving ingredients that hydrate your skin, reducing peeling, dehydration, and flaking.
If you want to get a tanned look for an upcoming event or party, you might want to try a tan accelerator. They help you get a bronzed look faster for ultimate glowing skin.
When Should I Use A Tan Accelerator?
Since each tanning product is different, read the label that comes with your product to learn how to use your tan accelerator. In general, tan accelerators work best when used 2-4 weeks before heading into the sun to give your skin a chance to stimulate melanin production. For a long-lasting tan, use your tan accelerators daily.
During summer, tan accelerators can replace normal body cream as they help moisturize skin. But, if you don't want to give up your daily body lotion, just apply it once your tan accelerator has been absorbed.
Our Best Products for Tanning
1.

Imedeen Tan Optimizer (60 Tablets)

If you don't want to add an extra step to your skincare routine with a tan accelerator lotion, you'll love the Tan Optimizer Tablets by Imedeen. This genius tan accelerator contains both Vitamin C and E that work internally to protect your skin from environmental aggressors.

This tanning accelerator also reduces sun-induced skin aging for a radiant and bronze glow. If you want to protect your skin's sun protection mechanism, this is the tan accelerator for you.

Take one tablet daily for at least one month before exposing yourself to the sun. To maintain your tan, take a tablet throughout periods of sun exposure.
A beauty enthusiast by heart and a plant lover, I'm always looking for the latest and greatest in skincare and beauty, especially clean and organic! I think everyone's entitled to high quality skincare at any budget, and I'm always on the lookout for what's new in the industry be it tips, tricks, or products!