Learn about the latest bioscience-led skincare available on lookfantastic! 
Who's Codex BEAUTY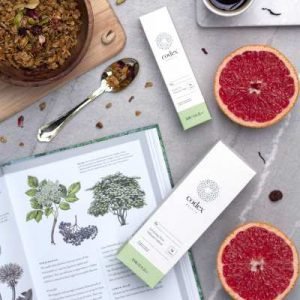 Codex BEAUTY is a collective of global skin care brands built on science, natural ingredients, plant-based preservatives, pharmaceutical-grade processes, safety and efficacy trials, sustainability, and consumer transparency. 
The brand is entirely organic, free of harmful chemical compounds, and rigorously tested according to biotechnology practices. Codex BEAUTY believes that constant innovation, refinement, and improvement are essential to transformative results. 
All Hands on Deck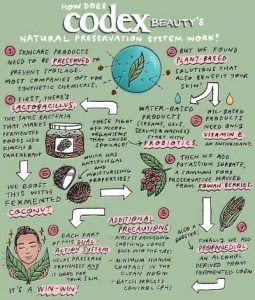 By managing all steps of the supply chain, Codex BEAUTY can ensure that all products are as pure as claimed – free from potentially harmful and toxic chemicals and preservatives – resulting in products attentively designed to be suitable for all skin types, even the most sensitive ones. For more information on their preservation system check out this neat (and cute!) graph right here! 
The brand  is constantly seeking new ingredients, formulations, packaging and analytical technologies to provide products with higher purity, efficacy and lower cost to their customers.
To that end, Codex BEAUTY is always in search of new skin care discoveries and technical breakthroughs.
All About the Codex BEAUTY Bia Wash Off Cleansing Oil