Learn about the latest bioscience-led skincare available on lookfantastic! 
Who's Codex BEAUTY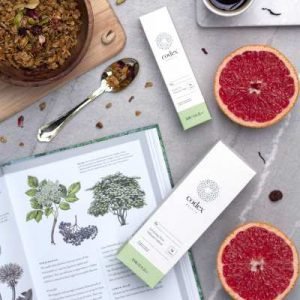 Codex BEAUTY
is a collective of global skin care brands built on science, natural ingredients, plant-based preservatives, pharmaceutical-grade processes, safety and efficacy trials, sustainability, and consumer transparency. 
The brand is entirely organic, free of harmful chemical compounds, and rigorously tested according to biotechnology practices. Codex BEAUTY believes that constant innovation, refinement, and improvement are essential to transformative results. 
All Hands on Deck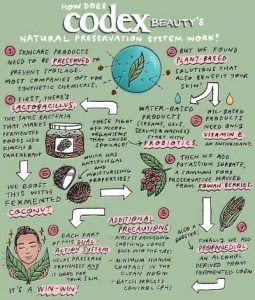 By managing all steps of the supply chain,
Codex BEAUTY
can ensure that all products are as pure as claimed - free from potentially harmful and toxic chemicals and preservatives - resulting in products attentively designed to be suitable for all skin types, even the most sensitive ones. For more information on their
preservation system
check out this neat (and cute!) graph right here! 
The brand  is constantly seeking new ingredients, formulations, packaging and analytical technologies to provide products with higher purity, efficacy and lower cost to their customers.
To that end, Codex BEAUTY is always in search of new skin care discoveries and technical breakthroughs.
All About the Codex BEAUTY Bia Wash Off Cleansing Oil
One of their newest products, this cleansing oil removes impurities and makeup while leaving the skin smooth and hydrated. Filled with ingredients like Borage to maintain moisture balance, Blackcurrant Seed to rejuvenate and energize, Oat Lipids to soothe and chia seeds to hydrate, these are some of the ingredients featured in Codex BEAUTY's line. 
A beauty enthusiast by heart and a plant lover, I'm always looking for the latest and greatest in skincare and beauty, especially clean and organic! I think everyone's entitled to high quality skincare at any budget, and I'm always on the lookout for what's new in the industry be it tips, tricks, or products!