Hey there, Beautiful! 
Let's face it, we have shows that are iconic for the decade. And Sex & the City was one of them.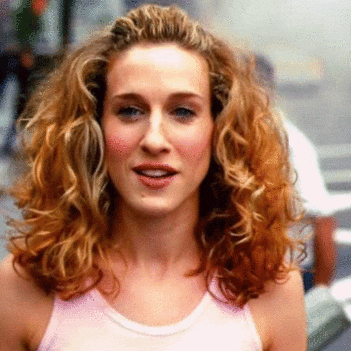 A testament of having a girl squad, living in NYC, and finding love, we'll never forget the fashion icon and writer that is Carrie Bradshaw.  But what would a New Yorker like Carrie use for her makeup and skincare? Our estheticians and beauty enthusiasts (who are also writers! #fate) have a few ideas to share with you to be just as fabulous in our new series: Get Ready With Her (GRWH)! 
New York City Air 
Schane (Beauty Writer): I can vouch that sometimes I'm treading in the FiDi district and take a whiff of something awful, and that made me think of all the air pollution Carrie Bradshaw must fight off on a regular basis. 
The City That Never Sleeps is full of airborne radicals that can muck up a perfectly good skincare routine, so Carrie would need a moisturizer or cream that combats free radical damage, like the upcoming brand Paula's Choice's Defense Nightly Reconditioning Moisturizer or the Chantecaille Anti-Pollution Mattifying Cream. 
After all, the city can be harsh, so she has to be prepared for anything!