Great skin starts from within so it's important to nourish it with an abundance of skin-loving foods in order to keep your skin looking its absolute best.  Luckily, some elements of your thanksgiving dinner provide an array of incredible vitamins and minerals that are essential for maintaining gorgeous, glowing skin.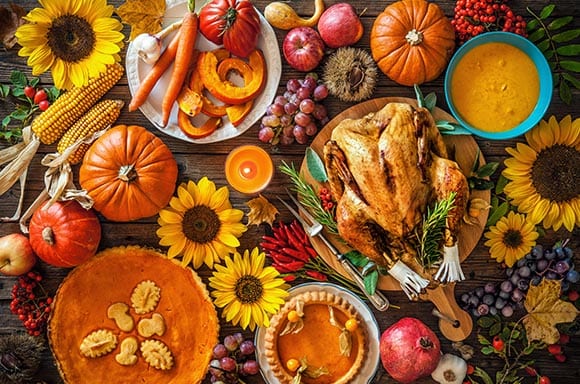 Cranberries
Cranberries are a huge part of thanksgiving dinner. Whether you have cranberry sauce with your turkey or infuse your pumpkin pie with these little red berries – they are absolutely full of skin-loving nutrients.
High in antioxidants, cranberries can help to protect your skin from free radical damage. Cranberries are also high in an acne-fighting compound called resveratrol, helping to keep your skin calm and clear.
High in vitamin C, cranberries can help to prevent psoriasis and eczema, keeping your skin soft, supple and healthy.
The ARCONA Cranberry Gommage works wonders for blemish-prone skin. Infused with cranberry extract, this gentle exfoliator works to purify the skin, helping to unclog the pores and leave the skin looking smoother and more refined.