Our 'Firecracker' Edition Beauty Box is here to help you embrace these colder nights and have some cozy nights inside during the holiday season!
Each box is filled with 6 beauty treats to help indulge your senses. Discover a range of products from skincare, to cosmetics and haircare that you are bound to fall in love with!
Worth over $74, subscribe today and don't miss out!
Please Note: This is a subscription box. Upon expiry of your subscription, it will automatically renew for a further fixed term of the same length. Your Beauty Box will be dispatched on the first working day of each month, and we'll charge your card during the same time. View FAQs here.
What's inside the Beauty Box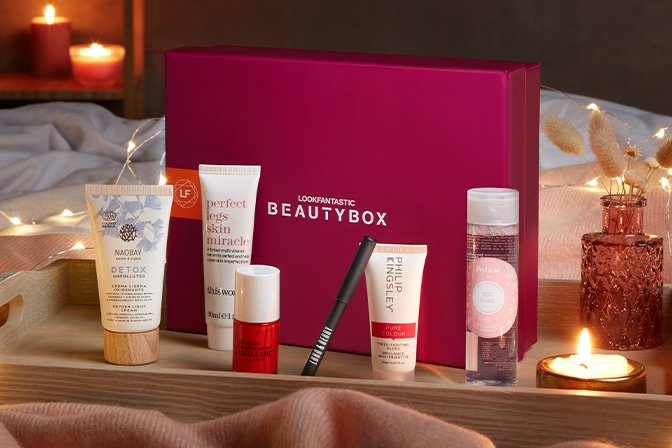 Philip Kingsley Colour Serum (20ml) OR Philip Kingsley Body Building Shampoo & Conditioner (20ml x 2)
This Works Perfect Legs Skin Miracle (30ml) OR This Works In-Transit Camera Close-up (15ml)
Polaar Ice Pure Micellar Water with Arctic Cotton (50ml)
Naobay Detox Oxygen Facial Cream (50ml)
Lord & Berry Line Shade Glam Bronze OR Lord & Berry Line Shade Glam Gold 3INA The Longwear Lipstick OR 3INA Matte Lipstick
Subscribe for just $16 today!
A beauty enthusiast by heart and a plant lover, I'm always looking for the latest and greatest in skincare and beauty, especially clean and organic! I think everyone's entitled to high quality skincare at any budget, and I'm always on the lookout for what's new in the industry be it tips, tricks, or products!