As summer looms near on the horizon, it's time to hit rest on your skincare routine. Just like you'd update your wardrobe for warmer weather, you should also tailor your skincare routine to the season. Account for the effect of rising temperatures and humidity levels on your skin with the right products, and you can stride into summer with a fresh face.
So, get summer ready with LOOKFANTASTIC, and find out all about how to set up a summer skincare routine.
What Should be in a Summer Skincare Routine?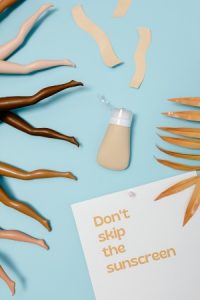 Plenty of
SPF
goes without saying, rain or shine. You'll also want to look for lighter, summer-friendly alternatives to your usual skincare products. Swap out heavy cream and oil cleansers for gentle foams or milky fluids.
Go for lightweight, sheer moisturizers formulated with SPF to keep your skin clear from sweat and excess oil. Thirst-quenching ingredients like hyaluronic acid will keep your skin plump and dewy, and you can freshen up with a facial mist throughout the day. At night, treat your skin to intensive moisture replenishment with serums, essences, and hydrating masks.
For a real multi-tasking power product, invest in a good retinoid. These Vitamin A derivatives exfoliate, induce collagen production, address pigmentation, and repair sun damage. Regular exfoliation fights flare-ups, and retinoids are known for their clarifying power. Those with more sensitive skin can opt for exfoliators that contain ingredients like oil-soluble fruit acids, salicylic acid, and mandelic acid.
How to Protect Your Skin from the Sun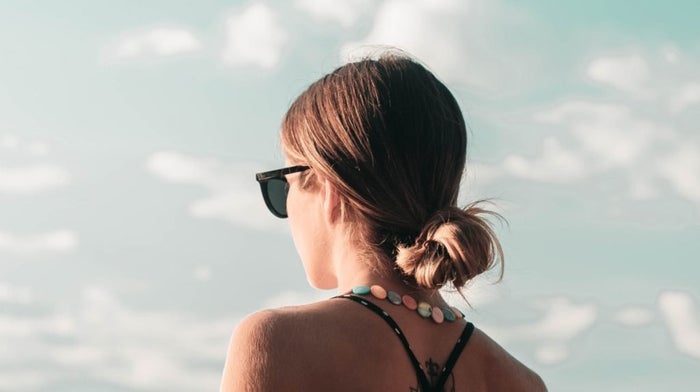 Sun protection is the top priority when it comes to summer skincare, but how do you wear sunscreen properly? According to dermatologists, you should use a broad-spectrum sunscreen with a minimum SPF of 30. If you have oily or combination-type skin, try using an oil-free sunscreen. Mineral powder, gel, and moisturizer with SPF are ideal for oily skin types.
Sunscreen should be worn daily and re-applied every twenty minutes. Apply generously on all exposed areas of skin, and don't forget the neck, ears, and hands. You can also limit sun exposure just by being smart when you step out. Stay in the shade, tote a parasol around with you, and discover the beauty of broad-brimmed hats. Taking care to protect yourself from sun damage will reduce your risk of sunburn, unwanted pigmentation, and premature aging.
How to get Flawless Skin in Summer
Following a summer-appropriate skincare routine is just part of the picture. It's also important to keep up the same good habits year-round. Habits like staying hydrated, eating a well-rounded diet, and practicing self-care to reduce stress. Get plenty of fluids by upping your intake of water, herbal teas, and water-rich foods like cucumber, watermelon, and strawberries. Avoid spicy foods and load up on fresh, seasonal fare. Flawless skin is easy to attain with balance inside and out.
The 5 Best Summer Skincare Products
Look sharp - LOOKFANTASTIC has you covered with a pick of the best skincare products for summer. Dive in!
1. Omorovicza Midnight Renewal Serum 2. Eve Lom Brightening Cream 3. SEKKISEI Clarifying Essence 2.5 fl. oz 4. Erno Laszlo Multi-Task Eye Serum Mask (6 Pack) 5. Elizabeth Arden Eight Hour Miracle Hydrating Mist 100ml
Sleep easy with the Omorovicza Midnight Renewal Serum, a retinol serum that repairs and renews overnight. Retinol is a low-irritation form of Vitamin A that smooths away signs of aging like fine lines and wrinkles. It's joined in this novel formula by micro-algae, which restores the body's natural circadian rhythms and protects skin from the damage wreaked by stress. A third nourishing ingredient, oat lipid, supports the skin barrier and leaves skin plump, firm, and smooth. This product is good for all skin types, but sensitive skin may need to gradually develop tolerance to retinol.
Radiance is within reach with the Eve Lom White Brightening Cream. Formulated with luxurious rose otto oil, this lightweight cream is the perfect solution to fatigued skin. A triple-action moisture complex with allantoin and sodium hyaluronate pushes collagen production, leaving skin elastic and toned. Meanwhile, Chinese root extracts protect the skin from external aggressors and aloe vera soothes. Redness, pigmentation, and signs of aging are reduced in appearance, and the complexion is noticeably nourished. Ideal for skin that is dry, sensitive, or mature.
Reveal a purer, more refined complexion with the SEKKISEI Clarifying Essence 2.5 fl. oz. This sleek essence sweeps away dullness and dead skin cells, renewing radiance. Gliding over the skin, it also moisturizes, smooths, and softens. Pigmentation is reduced, pores are effectively tightened, and the penetration of further product application is enhanced. This product is good for use on all types of skin except sensitive skin.
Bright eyes can be yours again with the Erno Laszlo Multi-Task Eye Serum Mask. This silky eye mask is serum-infused and loaded with nourishing ingredients like amino acids, algae extract, allantoin, and Vitamin B3. Use it to address problems like dark circles, fine lines, wrinkles, puffiness, and other indicators of aging and fatigue. The discoloration is corrected, irritation is soothed, and the delicate skin around the eyes is beautifully refreshed. Wake up to eyes that look well-rested and ready to face the day ahead.
Dullness is out and dewy beauty is in with the Elizabeth Arden Eight Hour Miracle Hydrating Mist 100ml. This energizing facial mist wakes up tired skin with optimal levels of moisture, antioxidants, and vitamins. A power blend of coffee seed and super-fruits (acai, noni, mangosteen, and pomegranate) envelops the skin in a cooling, soothing veil. It's ultra-fine, lightweight, and travel size, perfect for taking on the go for long flights or early morning commutes.
Make this summer your best yet and shop LOOKFANTASTIC.
A beauty enthusiast by heart and a plant lover, I'm always looking for the latest and greatest in skincare and beauty, especially clean and organic! I think everyone's entitled to high quality skincare at any budget, and I'm always on the lookout for what's new in the industry be it tips, tricks, or products!