See the next best tool in your beauty arsenal with Spa Sciences!
About the Brand
Spa Sciences believes that people should have happy-healthy, radiant skin without spending hundreds of dollars for great skincare. As an American-based innovator and distributor both online and with local retailers, the brand is proud to offer their customers the ability to "bring the spa home with you" through the advanced technology of their beauty devices.
Spa Sciences's NOVA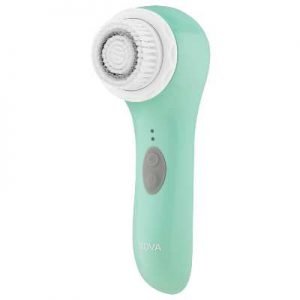 NOVA is a waterproof, rechargeable sonic cleansing brush that features both sonic technology and patented antimicrobial protection to provide the highest level of daily cleansing and exfoliation. It effectively cleanses your skin 7 X better than manual cleansing, getting deep into the pores to eliminate dirt, oil, makeup and debris as well as dulling dead skin cells to give you a cleaner, smoother, softer and brighter complexion. With a perfectly cleansed canvas, serums, creams and moisturizers are better able to absorb to give you quicker and more effective results and makeup looks more flawless.