Say hello to our latest skincare brand on site, Lumene! 
Nordic Beauty Secrets
Nothing screams clean, serene beauty like the nordic aesthetic. Lumene takes their inspiration from the Nordic approach to wellbeing and beauty: a region where a unique blend of resilience, mindfulness and harmony with nature is deeply rooted in everyday life.  
Finland is an amazing place, which is why it's the primary source of Lumene's natural ingredients. It is one of the last unspoilt sanctuaries on Earth, with some of the nation's forest and wetlands certified organic and one of the purest water with 187,000 lakes and 32,000 natural springs.
Which is perfect for their latest skincare hydra line.
Nordic Hydra: Lähde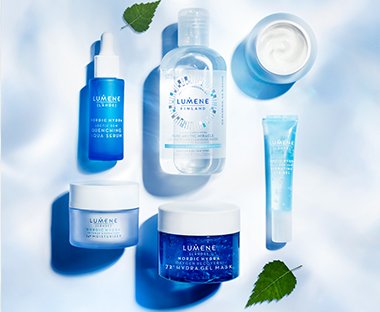 Hello hydration! This skincare line is full of pure and naturally refreshing deep hydration ingredients for dehydrated and dry skin.
Formulated with Organic Nordic Birch Sap, intensely hydrating Hyaluronic Acid and skin pH friendly Arctic Spring Water that leave a healthy-looking, fresh skin and a smooth, pleasantly hydrated feel.
This includes a growing fan favorite, the Hydration Recovery Aerating Gel Mask.
The product's innovative airy water-gel formula helps to provide an instant surge of hydration resulting in a comfortable, fully hydrated, soft and supple feeling on the skin.
Shop Lumene on lookfantastic!
A beauty enthusiast by heart and a plant lover, I'm always looking for the latest and greatest in skincare and beauty, especially clean and organic! I think everyone's entitled to high quality skincare at any budget, and I'm always on the lookout for what's new in the industry be it tips, tricks, or products!