Decorte's new AQ line focuses on the traditional Japanese skincare of layering. And don't let the irony of the autumn season fool you into thinking we're talking about clothes. 
It's no secret that countries in the Eastern hemisphere have coveted great skin, and thus, great skincare, over the years with healthy, regimen focused products. But Japanese Beauty, or J-Beauty, is very different from the international sensation of K-Beauty. 
How J-Beauty Practices Steady Skincare.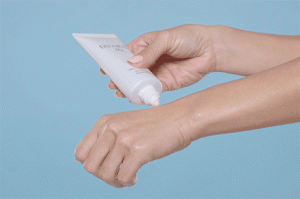 While both ideologies promote a skincare regimen built on prevention and protection, J-Beauty is the slow, hydrating progress to K-Beauty's skincare enhancement focus. 
J-beauty is steeped in a culture that believes in time-tested skin results, and largely ignores trends in favor of a more simplified routine as the best routine. That's where Decorte's new AQ line comes in. 
Absolute Quality: The AQ Line 
DECORTE AQ's mission is to unlock the potential of each and every woman and bring out their own unique beauty and elegance.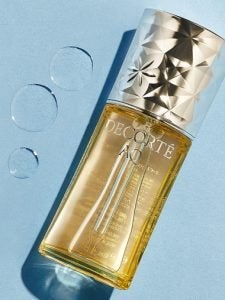 That's why the abbreviation, AQ(Absolute Quality), stands for quality ingredients for innovative skincare.
It is now 27 years since AQ's debut in 1990. AQ is the beautiful fruit of years of dialogue with the skin and minds of women and the devotion of unparalleled wisdom, technology, and passion for cosmetics.
It's the ultimate in relaxation, resonating both in the skin and mind. Based on the concept of holistic beauty, AQ has taken a step further into the intricate workings of the mind to focus on skin responsiveness.
DECORTE comes from the French word decoration meaning a decoration or medal. This name reflects their dedication to bringing out your inner beauty and making you even more radiant. The new AQ brings you relaxation and makes radiance a badge of honor for your skin, so definitely give the latest line to our store a look to shine your brightest in skincare.
A beauty enthusiast by heart and a plant lover, I'm always looking for the latest and greatest in skincare and beauty, especially clean and organic! I think everyone's entitled to high quality skincare at any budget, and I'm always on the lookout for what's new in the industry be it tips, tricks, or products!