Aurelia Skincare prides themselves on being probiotic skincare pioneers who led the way in harnessing this new, natural technology.
About the Brand
Aurelia Probiotic Skincare was founded in the United Kingdom, England specifically, with the purest of BioOrganic ingredients sourced sustainably from around the world. The brand wants their products to make a real difference to women by delivering glowing, balanced skin daily.
The Unique Science Behind Aurelia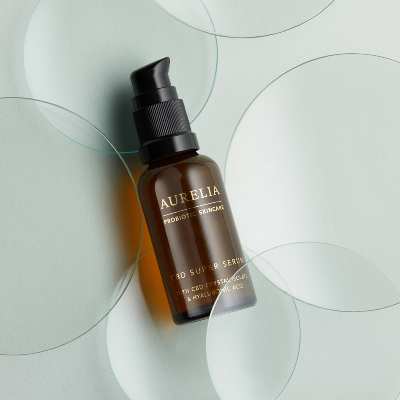 As one of the first to innovate probiotic skincare, Aurelia's science still remains unique.
Aurelia doesn't contain live bacteria or work on the skin's surface microbiome – The brand believes there is a much better, more advanced way. Produced in England from seed to skin using the purest, BioOrganic, ethically sourced, cruelty-free ingredients, Aurelia is determined to make your skin glow.
Plus, Aurelia is produced without a long list of questionable ingredients, including sulphates, parabens, mineral oils and MI to name only a few.
With our changing, busy and often stressful lives, Aurelia skincare and bodycare is perfect to help you enjoy a moment of mindfulness every day, taking a few minutes for yourself to indulge, appreciate the present moment and improve resilience.
A beauty enthusiast by heart and a plant lover, I'm always looking for the latest and greatest in skincare and beauty, especially clean and organic! I think everyone's entitled to high quality skincare at any budget, and I'm always on the lookout for what's new in the industry be it tips, tricks, or products!