See the latest addition to our nail care category, O.P.I!
About O.P.I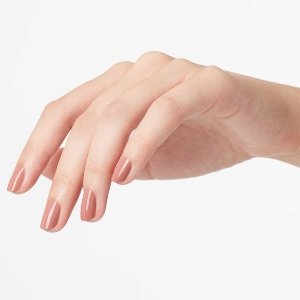 As the world leader in the professional nail care industry,
O.P.I
, a division of Wella Operations US LLC, is committed to providing high-quality products and services with a focus on industry safety and innovation.
Known for its exceptional formula, fashionable colors and iconic names, O.P.I's heavily-pigmented lacquers are super rich, long-lasting, and chip-resistant – offering an affordable luxury to consumers.
How To Get the Best At-Home Manicure
Here's how to use the brand's products to get the best at-home manicure!
1. Shape Your Nails
Trim your fingernails with nail clippers, unless you prefer to keep your length.  If you have long nails, it's especially important to start your at-home mani with a pair of nail clippers, rather than try to file down an excessive amount of growth.
2. Care for Your Cuticles + Prep
Rub in cuticle oil directly on your cuticle using your fingertips, and softly but firmly push back the cuticle to reveal the nail plate. This helps the nail look more elongated.
After you've applied oil and gently pushed back your cuticles, it's time to wash off said oil — which is where your nail brush comes in. This is important because oil on the nail plate is the biggest cause of chipping. You can also cleanse your nails with a cotton swab dipped in isopropyl alcohol or facial toner, as both will ensure your nail polish sticks to your nail and doesn't streak. Make sure to only do the nails though!
3. Apply the Base Coat
Begin with a thin layer of base coat polish. This will help ensure a more even color application, and it also prevents the polish from staining your nails. Logan recommends you let the base coat dry for one minute before moving on to the next step.
4. Apply Two Coats of Color
Always apply two coats of color, waiting several minutes between each coat to prevent dents and bubbles. Start in the middle of the nail bed and work your way to the sides in thin, even layers. To seal in the color, paint the tip of the nail as well.
5. Seal with a Top Coat
Apply a quality topcoat polish, like the O.P.I drying drops, to help seal your color, make it shine, and prevent it from chipping. For longer-lasting nails, consider reapplying your topcoat every two to three days to prevent chipping and to help keep your mani looking fresh.
Enjoy your manicures! Shop O.P.I on LOOKFANTASTIC!
A beauty enthusiast by heart and a plant lover, I'm always looking for the latest and greatest in skincare and beauty, especially clean and organic! I think everyone's entitled to high quality skincare at any budget, and I'm always on the lookout for what's new in the industry be it tips, tricks, or products!