See the latest addition to our nail care category, O.P.I!
About O.P.I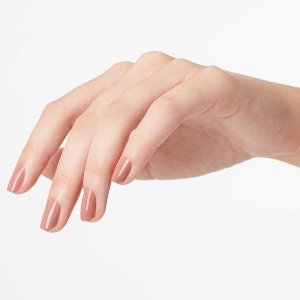 As the world leader in the professional nail care industry, O.P.I, a division of Wella Operations US LLC, is committed to providing high-quality products and services with a focus on industry safety and innovation.
Known for its exceptional formula, fashionable colors and iconic names, O.P.I's heavily-pigmented lacquers are super rich, long-lasting, and chip-resistant – offering an affordable luxury to consumers.
How To Get the Best At-Home Manicure
Here's how to use the brand's products to get the best at-home manicure!
1. Shape Your Nails
Trim your fingernails with nail clippers, unless you prefer to keep your length.  If you have long nails, it's especially important to start your at-home mani with a pair of nail clippers, rather than try to file down an excessive amount of growth.
2. Care for Your Cuticles + Prep
Rub in cuticle oil directly on your cuticle using your fingertips, and softly but firmly push back the cuticle to reveal the nail plate. This helps the nail look more elongated.