Water based foundations provide lightweight coverage for a natural-looking finish. You're probably familiar with popular makeup formulas like powder and liquid, but what about water-based?
Having the right foundation can make all the difference when it comes to achieving your desired look. Foundation often cakes, crumbles, and is difficult to blend. Luckily for you, a weightless, buildable, and blendable formula provides the perfect coverage for your signature look.
If you've yet to learn about this formula that every makeup artist uses, let us fill you in. We have curated an edit of the best water-based foundation so that you can find one perfect for your skin.
But first, let us look at some basics.
What Is A Water Based Foundation?
This type of makeup base has water as its main ingredient. A typical water-based foundation are oil-free and silicon-free, making them great for oily skin. Due to their high water content, water-based foundations work to hydrate and nourish your skin, ensuring it doesn't become too shiny or oily throughout the day.
Who Should Use Water Based Foundations?
If you struggle with oily, acne-prone, or dry skin, you might want to try this type of makeup. They keep your skin hydrated throughout the day and don't weigh it down. Generally, a water-based foundation can work on all skin types.
Why Are Water Based Foundations Great For My Skin?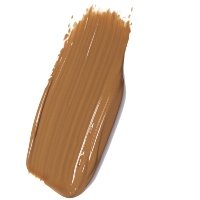 As mentioned earlier, many water-based foundations tend to be oil-free, which makes them great for preventing excessive shine. Oily skin produces a lot of oil that causes the face to appear shiny or greasy. And, since these makeup formulas are lightweight, you can build them up to your desired coverage without appearing too cakey.
For acne-prone skin, a water-based foundation that is oil-free and breathable doesn't clog your pores, preventing further breakouts. For oily skin, water-based foundations keep your skin hydrated enough to control the production of sebum. And, since they're lightweight, the foundation won't add to the weight if your face produces oil throughout the day.
For dry skin, water-based foundations hydrate and moisturize the skin, preventing irritation and dehydration. They also soothe and nourish dry skin for a supple and radiant look.
How To Choose A Water Based Foundation
Now that you understand more about water-based foundations, it's time to shop. Many factors affect the type of water-based foundation you buy. These include:
Your Skin Type
While most foundation will work on all skin types, some may not work for your skin. For instance, if you have sensitive skin, a fragrance-free and oil-free foundation is ideal for preventing blocked pores.
Ingredients
Water-based foundations come packed with different ingredients. Look for a foundation with high water content and antioxidants. If you want sun-protection, buy water-based foundations with SPF 30.
Buildability
Most of us assume it's impossible to achieve full coverage with a water-based foundation because of its ultra-lightweight formula. Luckily for you, it's possible by adding an extra layer of coverage.
To help you find your perfect match, here's a list of LOOKFANTASTIC's best water-based foundations.
A beauty enthusiast by heart and a plant lover, I'm always looking for the latest and greatest in skincare and beauty, especially clean and organic! I think everyone's entitled to high quality skincare at any budget, and I'm always on the lookout for what's new in the industry be it tips, tricks, or products!