What is double cleansing? It's exactly as it sounds: a double cleansing method that involves using two different types of cleansers. First, an oil-based cleanser removes oil-based impurities like sebum, sunscreen, makeup, and environmental pollution. Second, a water-based cleanser sweeps away grime and sweat.
Why You Should Be Double Cleansing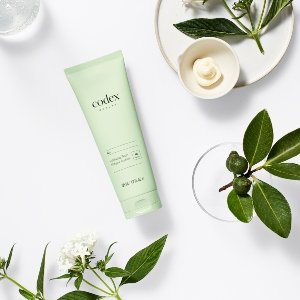 The goal of double cleansing is to deliver a more thorough cleanse that allows each subsequent skincare product to penetrate and do its job more effectively. Benefits of double cleansing may also include brighter skin and less frequent breakouts.
Not everyone is suited for double cleansing, but those who do may be able to benefit tremendously. If you have oily or acne-prone skin, or often wear heavy makeup, double cleansing may be right for you.
Double cleansing can be done in the morning, at night, or both. For the best results, try to pick products similar in pH level to the skin's natural state. Also, try avoiding sulfates or ingredients like alcohol or fragrance that could potentially cause irritation.
When cleansing, gently massage the product in, rinse with lukewarm water, and pat your face dry with a soft washcloth. It's that simple, and there are no downsides to double-cleansing.
Check out our recommendations for the best double cleansing product sets below.
Top 5 Best Duos to Start Double Cleansing
1. DHC Exfoliating Double Cleanse Duo
2. Erno Laszlo Detoxifying Cleansing Set
3. Codex Beauty Double Cleanse Duo
4. Omorovicza Hydrating Set
5. TONYMOLY Glow For It – Peaches and Roses Set