You've heard the old saying that blondes have more fun—and while that may be true in some respects, it certainly doesn't hold any weight when it comes to maintain that iconic blonde hair color. 
That's why our editors at LOOKFANTASTIC, including the ones who did go blonde, have curated a few tips and tricks to help maintain your pretty blonde hair at home, whether it's cool platinum or a warm honey!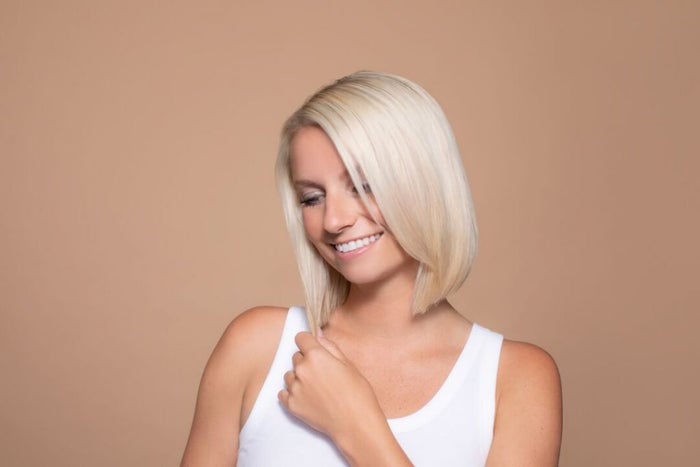 Is blonde hair hard to maintain?
Short Answer: Yes. Dying one's hair blonde and the efforts to maintain the blonde color is one of the most high-maintenance dye jobs out there. Expect semi-frequent salon visits for root touch ups and to avoid brassy tones with a new hair care routine!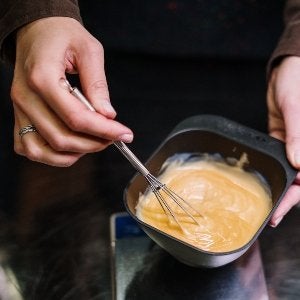 Blonde hair is one of the
highest stages of bleached hair
. As your stylist will tell you, if your hair is virgin (never processed), a deep brunette, or previously colored (will get into that in a sec!) a significant amount of developer or bleach will be incorporated to
lift and remove the color
pigments in your hair in order to get the blonde result you want. 
In most blonde appointment situations, the hair is bleached to get as light as possible first, and then a toning solution is applied afterwards to remove brassiness.
So sometimes your hair mid-appointment will be really, really light (even being orange, yellow, or barely white) before your stylist adds a formula to bring the color you want to your tresses. 
Sounds like a lot of work, right? It's also a lot of damage. Bleaching the hair can lead to hair breakage, and also makes the hair incredibly porous, so before you grab an at-home kit, we strongly suggest leaving the bleaching process to the experts, like one editor's senior hair stylist, Leidi Grisales.
Expert Snapshot: Leidi Grisales at Marquis Studio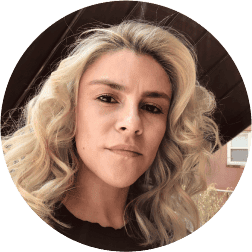 Tremendously gifted,
Leidi Grisales
has been licensed as a cosmetologist since October 2005. She founded
Marquis Hair Studio
more than a decade ago in an effort to reach clients looking to enhance their beauty.
She provides clear, well-informed information regarding cuts and colors to her clients of various hair textures. She takes a realistic approach to ensure her clients' safety by not compromising hair health.
Leidi has worked at Paris and New York Fashion Week for the past few years, and when she is not styling hair or being a mom, Leidi engages in yoga and athletic training.
If you want to book Leidi or any member of her fabulous team for your next hair appointment, visit Marquis Studio here! They do both in-studio and onsite services for hair, makeup, skin for individuals, and special occasions!

How To Maintain Bleached Blonde Hair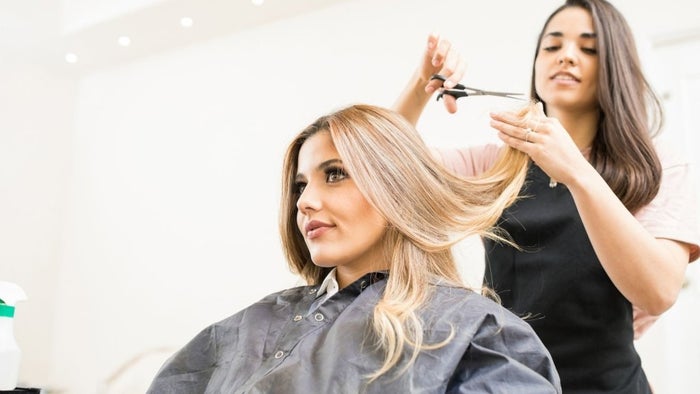 For ongoing maintenance in and out of the stylist seat, make sure you find a stylist that cares about your hair's health. One editor had a horrible experience with dying her hair magenta at a new stylist she wanted to try out: day one looked stunning, but after one wash, almost all the color came out, her hair was ashy white AND kept breaking off and wouldn't hold onto any color.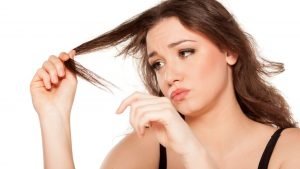 Editor's Note:
How much hair damage is too much? Signs of hair damage are constant breakage, difficulty styling, not holding onto color, and for girls with curly hair, hair that doesn't revert back to its natural curl pattern (or any pattern) when wet. Unless you got a relaxer, your hair should bounce back: straw hair is damaged beyond repair.
Find a dedicated stylist to stick with, so they know your hair journey and understand your hair health. Be transparent about what you want for your hair, and what you've done to it in the past. Virgin hair and bleached hair will (and should) have different approaches to going blonde. 
And don't be surprised if your stylist says it'll take multiple visits to get your hair to be blonde: that's actually a good sign that you have a mindful hair expert. One staff member did the gradual blonde approach: she used a lightning spray (Sun-In!) over the course of a few months to get her hair to a light brown before she started going to the salon. Remember that going blonde can be fun, but it should be done with your hair's health in mind first and foremost.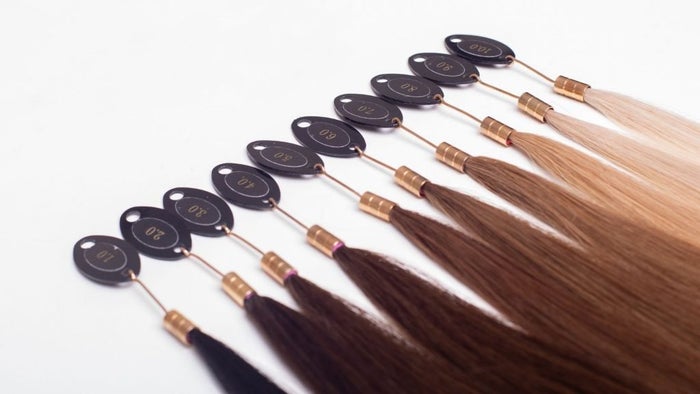 From the Expert: Leidi emplores that her clients really consider going blonde to be a long term commitment: going blonde to brunette and vice versa does more damage to your hair than anything. 
"You're adding bleach, then developer and bleach later for color, and then doing it again every summer/fall? That's going to fry your hair in the long term. Blonde is great for all seasons! So if you're going blonde, go for the long haul." - Leidi Grisales
How can I make my blonde hair last longer?
Congrats on going blonde! Now how do you maintain your hair afterwards? Here are a few tips from our editors and experts. 
Avoid heat styling for the first 2 weeks. Your hair is very, very prone to damage after having the color-lift, so the blowout blonde look may need to be shelved for some low-maintenance, minimal heat styling. Instead, apply a smoothing treatment before your dry your hair for a similar effect.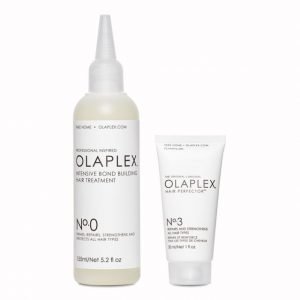 Incorporate products to keep your hair healthy.
Let's talk upkeep. Assuming your fabulous stylist will pencil in a deep conditioner when you come in for your hair appointments (Leidi recommends it for any bleaching/straightening treatment), having an
at-home treatment
regimen wouldn't hurt. 
Whether it's using salon-quality products like OLAPLEX (which Leidi LOVES), or a hair variation mask from brands like Chirstophe Robin, a treatment product will help your hair's health in between salon visits for optimal hair maintenance.
Also having a silk head wrap, detangling brush, and a high-quality flat-iron will help in minimizing breakage and having sleek, beautiful hair!
How do you keep blonde hair blonde?
Have a shampoo+conditioner set that's for blonde hair. We did say it's a bit of extra maintenance and work! Blonde specific hair products are usually made with violet hues to help brighten your hair and remove brassiness. Grab a purple shampoo and conditioner set, and maybe a hair mask too, to keep your hair vibrant and healthy!
Here's a few products our editors and experts recommend for blonde hair care and maintenance. 
Best Products for Maintaining Blonde Hair
A beauty enthusiast by heart and a plant lover, I'm always looking for the latest and greatest in skincare and beauty, especially clean and organic! I think everyone's entitled to high quality skincare at any budget, and I'm always on the lookout for what's new in the industry be it tips, tricks, or products!