Get Celebrity Makeup For The Party Season
Let's Celebrate
We're celebrating this week as it's our 21 Birthday! And what better way to celebrate than with new makeup!? We've been cooing over celebrity makeup and we're totally crushing on model and TV star Olivia Culpo and have devised a step-by-step makeup routine so you can copy cat her red carpet look.
 Easily Achievable Celebrity Makeup
The overall look and feel of this celebrity makeup is quite sexy and romantic, not to mention, completely timeless! Read on to discover the must have products I have expertly selected to ensure you can easily recreate this glamorous look at home to rock at your next big event.
The First Step...
For the first step in this makeup tutorial, get your skin ready for makeup application with the Evelom Flawless Radiance Perfected Perfect Matte Primer. This best thing about this primer is that it absorbs all of the excess oil on the skin whilst niacinamide brightens the complexion and evens out the skin tone. So you get gorgeous even, glowing non-greasy skin - which is the ideal canvas for makeup application.
Secondly...
For celebrity makeup you need celebrity skin. So for the Second step take the Inikia Vegan Foundation Brush and The Paulas Choice Anti-ageing Foundation. Don't take offence to the title of this foundation- it's perfect for all ages! Everybody wants a flawless complexion and I find the best way to achieve it is to start at the centre of the face and practice circular motions to buff the foundation in. Be open to using your finger tips too as it really helps to work the foundation into the skin.
Third On The List ...
Next in the step, its time for my favorite product- concealer! It falls under the category of highlighting and contouring but for me concealer just adds instant freshness and radiance in one swipe. I love the Laura Geller Baked Radiance Cream Concealer. It ticks all of the boxes when it comes to concealer. It has light reflecting properties to disguise dark circles and color correcting pigments that camouflage problem areas. Apply with your finger-tip underneath the eye and wherever you feel you need that little bit more coverage. Blend it into skin using a damp makeup sponge. You can find a selection here, I love the original beauty blender.
Fourth In Order...
To follow in this routine, we need to effortlessly sculpt our features and add some shadows to the face for a subtle contoured look. After all it wouldn't be celebrity makeup without a little contour. For this I chose the Contour Cosmetics Contour Compact and simply couldn't resist the rose gold angled brush to assist. Use the darker shades (that will suit your skin tone) and apply it to the hollow of your cheekbones, below the jaw line and around the temples to define and shape your facial structure. Et Voila! Now you have Olivia Culpo's bone structure.
Step Five ...
For the Eyes it's really simple, use the Bareminerals Round-The-Clock Re Stage Waterproof eyeliner to glide smoothly over the lash line getting as close to the root as possible. If you want more of a smoldering look, use a small eyeshadow brush to smudge the color out. To define your bottom lashes also this eyeliner below the bottom lash line. Finish off the eyes with two generous coats of the Delilah Volumising And Defining Mascara. Complete the eyes by framing the face and naturally filling in your eyebrows, a soft feather brow will certainly compliment this look best. Try Laura Geller Brow Gel Pencil to create soft hair strokes and the brow brush to tame any strays.
The Finishing Touch...
Now for the statement feature- the fire red lips! This will ensure you stand out from any crowd. In the image of Olivia, she is sporting a super defined, glossy red lip. When it comes to celebrity makeup, pretty much every star has styled a red lip for an event, including Rihanna, Beyonce, Kim Kardashian and many more. Edge the line of your lips using the ByTerry Terribly Perfect Lip liner in the shade Red Cancan. The pigment in this lipliner is amazing and it's so smooth to wear it literally glides over your lips with no effort at all. Once you have lined your lips, add some shade to the body of them. This will ensure when you put your lipstick over the top you will get that long lasting intense colour. To complete this timless look, I chose a timeless brand. It's the Elizabeth Arden Beautiful liquid lipstick in the shade Fiery red. Super rich, super hydrating and uniquely bold. Unlike other liquid lipsticks, this one has the pigment and coverage of a lipstick but the shine of lipgloss.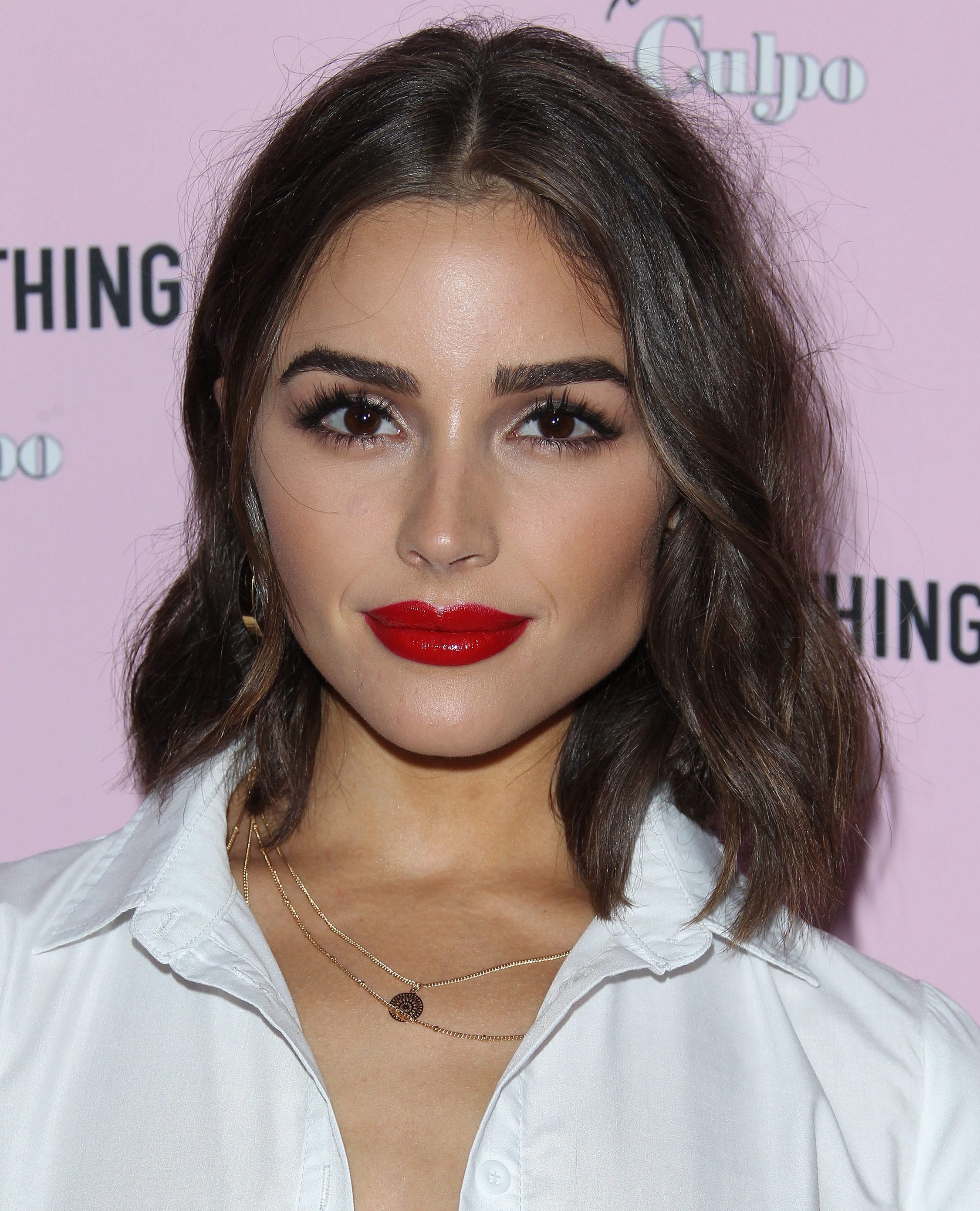 Hopefully you found this simple step-by-step to get celebrity makeup useful. If you have any desired looks you have seen on the red carpet and would like to recreate but need some tips and advice, send them over to us on Twitter and we can help you!