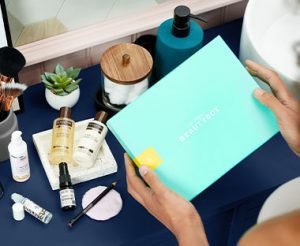 Hey there beautiful, and happy January!
Now that the holidays are behind us, it's time to look  at our January Beauty Box! 
Remember, this box was curated to help you prep for 2020 by leaving the holiday stress behind!
Like before, this month's box comes with the latest issue of ELLE and our own beauty box edit full of tricks, tips, and trends in beauty you love in a now recyclable box!
Did you enjoy your January pick me up? Let's run though what was in our post-holiday detox kit, The Revive lookfantastic Beauty Box!
E-Cooking Moisturizing Serum