What's new on lookfantastic? See the latest brands to join our beauty bank!
Founded in Fiber: Meet Face Halo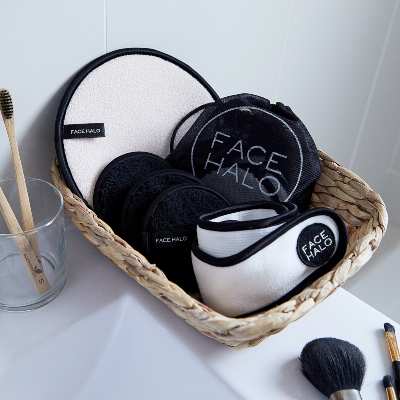 Having three kids including a set of twins, Lizzy Pike quickly became a genius problem solver who was on the lookout for quicker, easier and better ways to do things. 
One evening over dinner, Lizzy and her friend shared stories of their busy lives. It was then that her friend revealed she was often too busy to remove her makeup before bed.  Lizzy's 15-year background in fibre technology inspired her to create a solution – a makeup remover that ticked all the boxes: effective, non-toxic, environmentally friendly, and cost-efficient.
Face Halo launched in May 2017, changing the way the world removes makeup! 
How They Work:
Face Halo works with either cold or warm water. The water loosens your makeup, allowing the HaloTech fiber strands (which are 100 times finer than a human hair) to reach deep into your pores to remove and trap makeup, giving your skin a healthy and invigorating clean in half the time.
Luxury Haircare and Tools with RAINCRY 
Founded by an acclaimed hairstylist and crafted for the true beauty enthusiast, RAINCRY has created unforgettable haircare collections and tools that blend the sophistication of renowned beauty experts, with striking luxury and exhilarating performance.  
About the Brand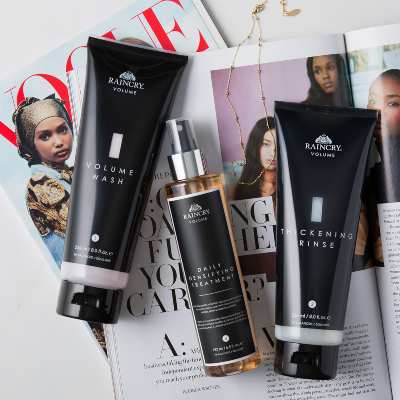 RAINCRY's 'roots' started many years ago when hairstylist / founder Feisal Qureshi was in search of replacing his beloved round brushes due to his dissatisfaction with the ones in the professional hair world. 
Leaving for France, he created high-quality, high-performance brushes with the input of many other acclaimed stylists.  The resulting brushes were heralded as the best in the industry, and RAINCRY was asked to continue their product innovation.  
Today, RAINCRY has expanded their luxury brand to not only include brushes, but also several award-winning haircare collections and other beauty products.
Enjoy these products and more in our tools and hair care categories! 
A beauty enthusiast by heart and a plant lover, I'm always looking for the latest and greatest in skincare and beauty, especially clean and organic! I think everyone's entitled to high quality skincare at any budget, and I'm always on the lookout for what's new in the industry be it tips, tricks, or products!