School and the 9 to 5 are back in session, but that doesn't mean that you should be glued to your desk for the next 9 months.
Instead, let your mind escape to better skin from around the world with our latest new additions to our site. From Japan, Paris, and even our own backyard, you can get away with flawless, multi-use, clean skincare and make-up that'll make you look like you just came back from an oasis.
DECORTÉ AQ
Loved by the world, and supermodel Kate Moss, Decorté creates premium skin and makeup products suitable for all skin types from Japan, where skincare is the first and foremost in terms of self-care.
DECORTÉ is a site favorite, but this month they're launching their AQ skincare line. Highlighting the traditional Japanese layering method with beauty products, this new line of hydration skincare is a force to be reckoned with by calming, smoothing, and protecting your skin with each layer that falls into place.
WANDER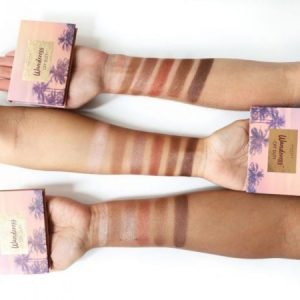 Save time, money, and stress by hopping aboard the WANDER train, a new and upcoming skincare and beauty line that's made for the modern professional woman.
If you're tired of lugging around a suitcase to apply your makeup, then WANDER's your new favorite brand. Their entire line (with names like Trip for Two and Baggage Claim) is full of multi-use, travel friendly products that can fit perfectly in a work bag or on your vanity. With the holidays around the corner (don't panic, you still have time), having your makeup bag only have high-quality, minimal clutter go-to during the daily grind makes makeup clutter so last season.
Also, Wander is the winner of not one, but three Allure Best in Beauty awards! So snag their Mile High Club Mascara, Play All Day Translucent Powder, and Baggage Claim Gold Eye Masks for the fall season.
NUXE
Okay, now let's take you to Paris with our last, but not least, brand joining the ranks with NUXE. With a firm belief that all women are incredible (which is true), NUXE Laboratory has become the leader in major beauty segments in pharmacies for anti-aging skincare, body skincare, and oil in France with its famous dry oil Huile Prodigieuse.
Each and every one of their face creams and anti-aging creams are made up of a unique selection of active ingredients extracted from plants. It's like luxury in a bottle⸺because it is.
So, what's going in your shopping cart this month? NUXE, DECORTÉ, or WANDER?
We're fans of all three, and can't wait to show you what's new and trending next time!
A beauty enthusiast by heart and a plant lover, I'm always looking for the latest and greatest in skincare and beauty, especially clean and organic! I think everyone's entitled to high quality skincare at any budget, and I'm always on the lookout for what's new in the industry be it tips, tricks, or products!