We're kicking into 2020 with a resolution to LookingFantastic 
Now that the holidays are behind us, it's time to look ahead into 2020! Our January Beauty Box has all the products you need to refresh and rejuvenate post-Christmas and start the new year on the right foot. From makeup removal to skincare, our 'Revive' Beauty Box has you covered for starting the year strong.
Like before, this month's box comes with the latest issue of ELLE and our own beauty box edit full of tricks, tips, and trends in beauty you love in a now recyclable box! 
*Sneak Peek*
Our first look  into the box that all subscribers will receive is the ECOOKING Moisturising Serum and the Lord & Berry Ultimate Nude Lip Liner! 
Say hello to moisture and hydration, and goodbye to grease with this ECOOKING serum! Packed with hyaluronic acid, fine lines and wrinkles will reduce in a flash!
Waterproof and blendable for a natural look, Lord & Berry's lip liner is infused with macadamia oil to soften your lips upon application. 
Are you excited about the January Beauty Box and want to grab one for yourself?
Getting a Lookfantastic Beauty Box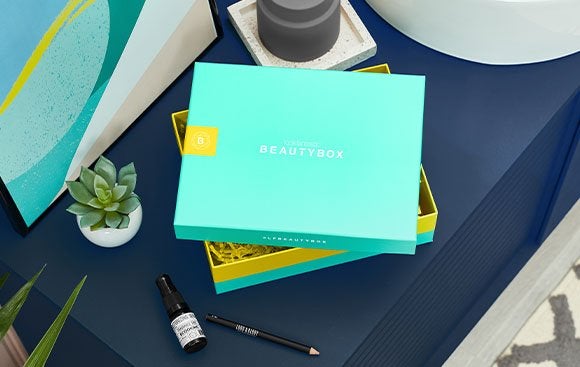 If you're already a subscriber, then there's no need to worry, your January Beauty Box is on it's way! And if you're not, treat yourself with a monthly gift every year! 
Join us on our mission to lookfantastic together! And stay tuned for a full box reveal later this month! 
A beauty enthusiast by heart and a plant lover, I'm always looking for the latest and greatest in skincare and beauty, especially clean and organic! I think everyone's entitled to high quality skincare at any budget, and I'm always on the lookout for what's new in the industry be it tips, tricks, or products!