Head's up! 
There's a new brand on the block, and they're making milestones all across the beauty scene! Let's take a look at BeautyStat and their two beauty products, the Universal C Skin Refiner and the Universal Pro-Bio Moisture Cream. 
The Talk of Vitamin C: All About the Universal C Skin Refiner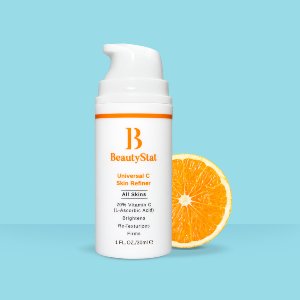 For the beauty enthusiast that wants dramatic, fast results, this age-defying treatment performs like no other vitamin C product anywhere.
What exactly makes this product a performance topper? It's all in percentage, actually. Formulated with 20% pure vitamin C (L Ascorbic Acid) this product's formula is also packed with three patents to stabilize the high level and not cause breakouts or irritation. 
This also means we won't be seeing any color changes due to exposure to oxygenation. 
So, what does BeautyStat's Refiner mean for your skin? It means this lightweight gel cream immediately provides smoother, silkier, more radiant pore-less looking skin almost instantly. And over time lines, wrinkles, redness and dark spots are reduced.
First Look: The Universal Pro-Bio Moisture Cream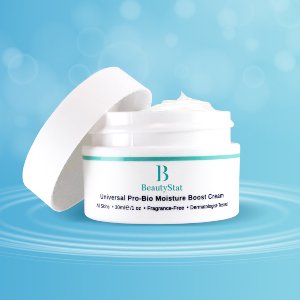 The Universal Pro-Bio Moisture Boost Cream is a moisture magnet in all the best ways. Containing Hyaluronic Acid, this cream binds moisture to the skin to maintain its optimum moisture level. 
Your skin is instantly quenched, keeping it smooth, supple, and hydrated all day. And you can thank the proprietary barrier moisture-repair complex with ceramides and pomegranate sterols for that hydration, while it also protects and repairs to seal and boost your skin's moisture mantle, minimizing premature lines and wrinkles.
A Solution for High-Impact Skincare 
Just as Vitamin C is an essential part of your diet, it is also an important step in your skincare routine. The human body does not produce its own Vitamin C but relies on obtaining it through nutritional and topical applications.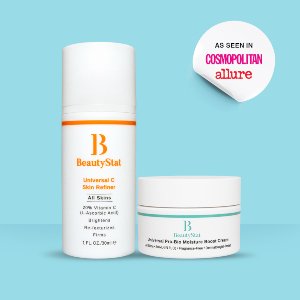 Together, these two products aren't just showing us new milestones, but new standards in skincare and beauty. Make sure to grab these before they're off our digital shelves, because BeautyStat is one of the latest, hottest products on the market! 
A beauty enthusiast by heart and a plant lover, I'm always looking for the latest and greatest in skincare and beauty, especially clean and organic! I think everyone's entitled to high quality skincare at any budget, and I'm always on the lookout for what's new in the industry be it tips, tricks, or products!