Dazzle this festive season with gorgeous skin, nourished by this month's luxury formulas in our All the Lights Edition!
The festive season is just getting started and we've got the perfect box to refresh your skincare regimen. Containing 6 rejuvenating products, indulge your senses in some much-needed R&R before the festive season!
What's Inside the Box: 
Diego Dalla Palma High Precision Long Lasting Water Resistant Brow Pencil ​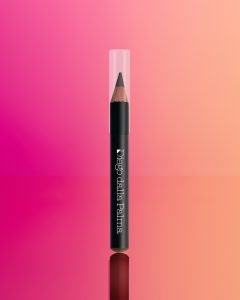 Easily enhance your arches with the tool's extra fine tip that gives you both precision and natural coverage when filling, defining, and shaping.
The creamy formula boasts an incredibly blendable finish while being impressively long-wearing thanks to its transfer-resistant, water, and sweat-resistant staying power.
Balance Me BHA Exfoliate Concentrate​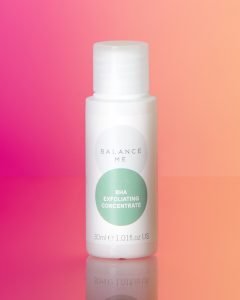 Brighten skin with the Balance Me BHA Exfoliating Concentrate.
The fast-absorbing, Salicylic Acid-rich leave-on chemical exfoliant helps to fight blackheads and reduce blemishes while gently removing dead skin cells to reveal a softer, more clear complexion.
PRAI Throat and Decolletage Cream​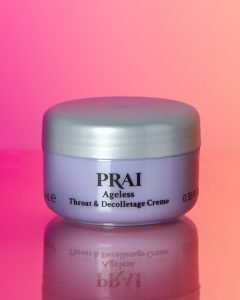 Enriched with a potent blend of Mulberry, Saxifrage and Grapeseed Extracts, the formula reduces the appearance of age spots and other forms of discoloration.
The bestselling formula embraces Sepilift DPHP™, which restores elasticity to skin in need, as well as supporting skin's collagen.
Le Mini Macaron Foot Mask​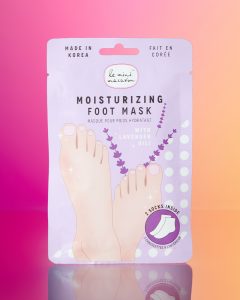 Enjoy a little self care at home with this moisturizing foot mask!
Lavender-scented and enriched with different leaf oils. Your tired, dry feet will feel relaxed, refreshed and deeply hydrated.
Comfort Zone Renight Cream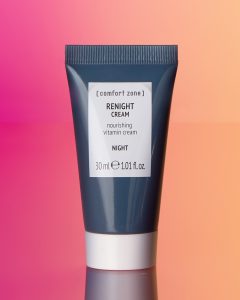 This nourishing, vitaminic face cream is perfect as a night treatment.
Its rich texture with Certified Organic Goji Berry and Hydrolized Tomato Extract lead to ensured hydration for 8 hours.
Molton Brown Body Wash Relax Ylang-Ylang​
*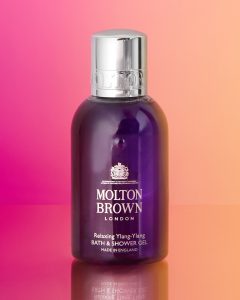 Enriched with floral ylang-ylang, jasmine, and sweet vanilla, the senses are transported to an island escape.
Inhale the spicy warmth of cardamom and ginger as you lather to cleanse and nourish the skin. 
*Product may vary. 
A beauty enthusiast by heart and a plant lover, I'm always looking for the latest and greatest in skincare and beauty, especially clean and organic! I think everyone's entitled to high quality skincare at any budget, and I'm always on the lookout for what's new in the industry be it tips, tricks, or products!