Let's talk about makeup! Unlike skincare, we tend to keep it around longer…rolling around in the bottom of our purse and saving our favorites for special occasions.
However, thanks to Spring Cleaning, we can tackle our makeup haul and trim down what needs to go before we replenish our haul (or get more skincare!)
Here are some guidelines for clearing out your beauty products!
Mascara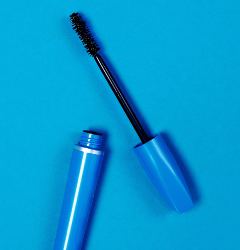 Everyone, especially beauty enthusiasts, should know this: Mascara's lifespan is 3 months after opening. It's used on your eyes, so be careful! Eye infections are not fun, and they certainly aren't pretty! Remember
not
to "pump" your mascara or add water "to stretch it out"!
I like the sample/travel sized mascaras. They are simply easier to hold and nice to keep in my purse. Buy two – one for home and one for your handbag. Eyeko Black Magic is one of my favorites. It does it all – volumizing, lengthening, and drying quickly! 
Eyeko Black Magic Mascara Travel Size 4ml

L.O.V Lovrose Sculpting Volume Mascara - 100 Black Rose
Makeup Primer 
Fun fact: Matte makeup primers tend to last longer than the others. Either way, toss the sprays or primers in a tube after 12 months. Keep this stuff around too long and you can say hello to breakouts or infections due to bacteria. 
StriVectin Line BlurFector Instant Wrinkle Blurring Primer 30ml

Colorescience Skin Perfector Bronzing Primer SPF 20
Foundations, Blushes, and Concealers This holy trinity makes us happy. Don't let your fingers touch the opening of the bottle or jar if a pump isn't involved. For liquid
foundations
, blushes, and concealers, let go after one year. Keep stick foundations, blushes, and concealers for 18 months. 
For powders, (foundations, blushes, and pressed powders) throw away after 18 months. If this stuff gets too old and contaminated, bacteria can seep deeply through the skin and into your blood causing toxic shock or flesh-eating disease. Not kidding. 
Koh Gen Do Maifanshi Aqua Foundation 30ml (Various Shades)

RMS Beauty 'Un' Cover-Up Concealer (Various Shades)

Daniel Sandler Watercolour Liquid Blush Caress
Eyeliners
The popular liquid liners today have the same lifespan as mascara – 3 months. To be honest, eyebrow and eyeliner pencils you can probably take to your grave as long as you clean the tips with alcohol before each use. Just buy a cute little container for alcohol and keep it next to cotton balls or Q-tips so you won't forget.
Mold alert! Throw away immediately if you see the tip looking grayish, dull, or white. Remember these beauty items are used close to that water line on the eye rim. Get that eye dirty and you can say hello to a yucky stye when you wake up the next morning!
Stila Smudge Stick Waterproof Eye Liner

By Terry Stylo Blackstar Eye Liner 1.4g (Various Shades)
Eyeshadow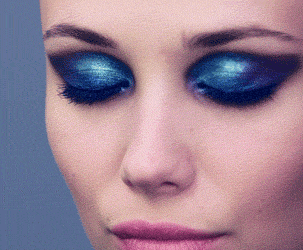 When I found out my 22-year-old daughter had the same
eye shadow
quad I bought her in 8th grade, I hit the roof. We are all guilty of buying huge eyeshadow palettes for a few choice colors. When those colors get low, throw the whole thing away. 
Powder shadows last 2 to 3 years. If you see crumbling, that's the sign they're drying out and it's time to toss (the colors won't stay on well anyway). Investing in good quality shadows that are heavily pigmented is your best bet. 
Liquid shadows have the same life expectancy as liquid foundation – 12 months. Again, with eyes you don't want to mess around…eye infections are hard to get rid of and unsightly (no pun intended). 
Kevyn Aucoin Emphasize Eye Design Palette 2 ml. - Unblinking

Eyeko Me+Myshadow 1.4g (Various Shades)
Lip Color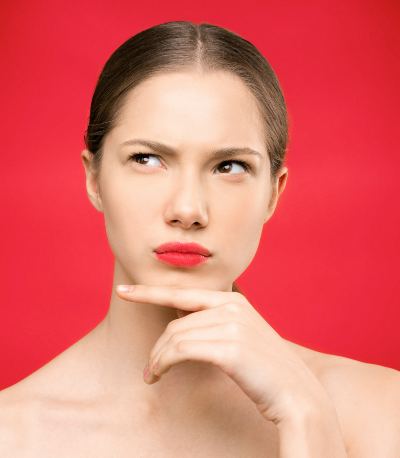 Does your lipstick smell like a crayon? That means it's got to go! Lipsticks should be discarded after
12 months
and lip gloss has a life of
only 6 months
. Don't hyperventilate when you must throw all these away. Keeping old
lip products
around is just gross! Cold sores can appear when using contaminated lip products! 
Kevyn Aucoin The Flesh Tone Lip Pencil (Various Shades)

Babo Botanicals Nutri-Shine Luminizer Vegan Lip Gloss - Radiant Mulberry 4ml

HydroPeptide Perfecting Gloss Berry Breeze - Lip Enhancing Treatment 5ml
After you drag that trash bag of expired products out to the garage, be joyous knowing that guilt free shopping for new luxuries is in your online future. Take heed to buy good quality products, like the ones referenced above. Streamline your choices and focus on quality, not quantity!
A beauty enthusiast by heart and a plant lover, I'm always looking for the latest and greatest in skincare and beauty, especially clean and organic! I think everyone's entitled to high quality skincare at any budget, and I'm always on the lookout for what's new in the industry be it tips, tricks, or products!