Let's talk about makeup! Unlike skincare, we tend to keep it around longer…rolling around in the bottom of our purse and saving our favorites for special occasions.
However, thanks to Spring Cleaning, we can tackle our makeup haul and trim down what needs to go before we replenish our haul (or get more skincare!)
Here are some guidelines for clearing out your beauty products!
Mascara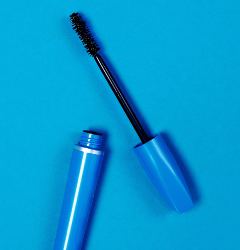 Everyone, especially beauty enthusiasts, should know this: Mascara's lifespan is 3 months after opening. It's used on your eyes, so be careful! Eye infections are not fun, and they certainly aren't pretty! Remember not to "pump" your mascara or add water "to stretch it out"!
I like the sample/travel sized mascaras. They are simply easier to hold and nice to keep in my purse. Buy two – one for home and one for your handbag. Eyeko Black Magic is one of my favorites. It does it all – volumizing, lengthening, and drying quickly!