A brand like Eve Lom believes that anyone can achieve a beautiful radiant complexion through straightforward and effective skincare. Whatever your age, skin type or skin concern, proper cleansing and gentle exfoliation enables your skin cells to regenerate quickly, and creates a vital receptive base for beauty products to work at their best.
With that in mind, which one of their must have cleansers is right for you to get radiant skin? The answer is simple when you compare their best cleansers side by side. 
The Ritual Encapsulated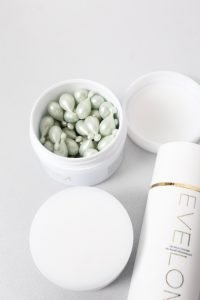 Although they are small, these capsuled cleansers pack a mighty punch. 
Pro: It's a pre-measured solution, so you don't have to worry about overusing. It's also biodegradable and perfect for all skin types, including oily and sensitive skin. It's also the perfect size for travel trips and packing into overnight getaways. 
Con: The tiny capsules are the first step to remove makeup and other surface impurities, but it's only a first line of defense towards clean skin. 
The Ritual Balm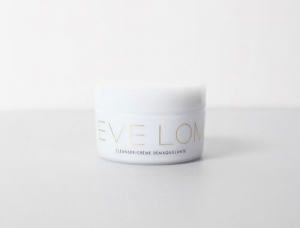 For people that want decadence and high-impact results, this is the ultimate product for you.
This  multi-purpose, multi-award-winning balm has been expertly balanced to suit all skin types, and combines the brand's signature blend of four aromatic plant oils to promote glowing, radiant, smoother-looking skin.
Pro: It's a multi-tasker, like the modern woman. Plus it deeply cleanses and removes all traces of makeup, especially waterproof makeup. 
Con: It's not meant for everyday use. Remember the phrase 'too much of a good thing?' Use  this miracle in a jar sparingly. 
The Simplified Ritual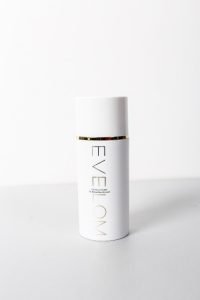 If the first two cleansing products were great, but not quite what you need, then maybe this in-betweener is your best bet. 
Comfortably massaging into wet skin, soothing formula is able to perform a thorough cleanse in harmony with the skin's natural oil balance. Enriched with Eve Lom's signature blend of Clove, Eucalyptus and Chamomile Oil, the gel-balm eliminates daily dirt, makeup and impurities from the visage, without stripping skin of essential moisture.
Pro: It's a gel that transforms into a balm and gently exfoliates the skin as a cleansing middle ground. It's also perfect for on the go trips that require minimalism first and foremost. 
Con: It's still a bit big for carry-on size requirements, and is preferably better for morning use.
So which cleanser is right for you? The answer is all of them actually. But which one is your new favorite? Now, that's a good question!
A beauty enthusiast by heart and a plant lover, I'm always looking for the latest and greatest in skincare and beauty, especially clean and organic! I think everyone's entitled to high quality skincare at any budget, and I'm always on the lookout for what's new in the industry be it tips, tricks, or products!