A brand like Eve Lom believes that anyone can achieve a beautiful radiant complexion through straightforward and effective skincare. Whatever your age, skin type or skin concern, proper cleansing and gentle exfoliation enables your skin cells to regenerate quickly, and creates a vital receptive base for beauty products to work at their best.
With that in mind, which one of their must have cleansers is right for you to get radiant skin? The answer is simple when you compare their best cleansers side by side. 
The Ritual Encapsulated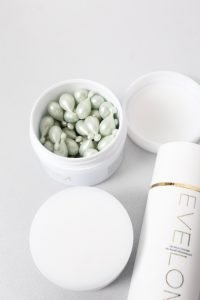 Although they are small, these capsuled cleansers pack a mighty punch. 
Pro: It's a pre-measured solution, so you don't have to worry about overusing. It's also biodegradable and perfect for all skin types, including oily and sensitive skin. It's also the perfect size for travel trips and packing into overnight getaways. 
Con: The tiny capsules are the first step to remove makeup and other surface impurities, but it's only a first line of defense towards clean skin.