The hairstyle of choice for summer vacation and boho lookbooks, beach waves are the definition of effortless elegance. Find out how to get beach waves of your own, with or without the help of heat.
What are beach waves?
You've seen them in magazines, on the street, and of course, at the beach. Beach waves simply refer to soft waves of hair worn in a natural, gracefully undone style. It's all about perfect imperfection - the hair equivalent of the no-makeup makeup look. Beach waves are on just the right side of casual, with ends left straight so as not to look overdone. Typically created by using a flat iron, beach waves can also be achieved without any heating tools.
How do you get natural beach waves?
Natural beach waves are easy as can be to achieve; so easy you can do it in your sleep. Coat damp hair in a styling gel, twist it into braids, and pin the braids to your head overnight. Wake up and shake it out into ​perfectly natural waves!
But beach waves aren't quite beach waves without the quality of bouncy, glowy health. To really nail the look, keep your hair in peak condition by using wave-saving texturizing shampoo and conditioner. Follow it up with a curl-defining serum to add shine and seal in moisture, preventing frizz. You can also use hair oil formulated to protect your skin against damage from heat, humidity, UV rays, and environmental aggressors. These products keep your locks clean, hydrated, and beach wave-ready.
What can you use to get beach waves?
Beach waves can be made with flat irons, curling irons, or wands, depending on your personal preference. A barrel that's about one inch in diameter is ideal for soft, tousled waves that are just loose enough, but you can also look for irons with interchangeable barrels to add a little variance in wave size.
Make sure to apply heat protectant or mousse to your hair, then start styling. Gentleness is key when bending or twirling hair around the tool. Spray dry texture spray or hairspray throughout the hair to help the waves hold their shape. To keep the ends of the hair smooth and sleek, treat them with a leave-in conditioner or hydrating serum.
How do you get beach waves without heat?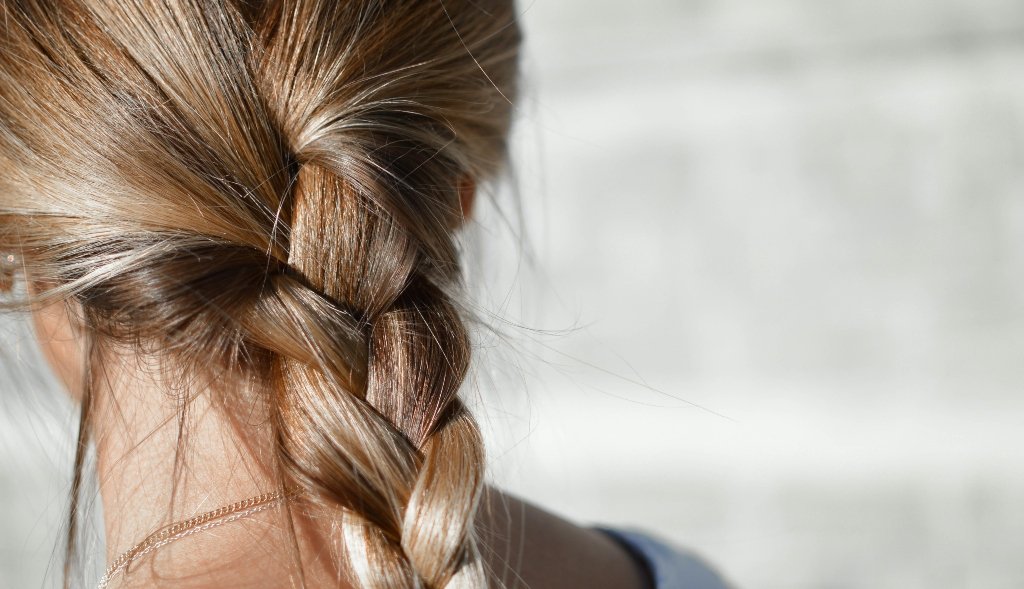 Braids, buns, or twists - take your pick. Beach waves can definitely be achieved without heat; it'll just take a little advance planning and a night's rest with your hair up to get your waves.
In the morning, you can unpin your hair and comb out the waves with your fingers or a wide-tooth comb. Give it a spritz of sea salt spray to enhance the natural texture of your hair and add volume, body, and a matte quality. Finally, finish it all off with a shine spray to give your windswept hair a sun-kissed shimmer. It's that easy, and the result is oh-so-enviable.
5 Products for Effortless Beach Waves:
1. Alterna Caviar Anti-Aging Restructuring Bond Repair Leave-In Heat Protection Spray 2. Christophe Robin Shade Variation Mask - Baby Blonde 3. VIRTUE Polish Un-Frizz Cream 4. T3 Lucea 1" Professional Straightening & Styling Flat Iron 5. Christophe Robin Cleansing Volumizing Paste with Pure Rassoul Clay and Rose Extracts
Limp hair gets a new lease of life with the Alterna Caviar Anti-Aging Restructuring Bond Repair Leave-In Heat Protection Spray. This lightweight treatment for damaged hair strengthens, nourishes, and repairs hair with synergizing caviar extract rich in Omega 3 fatty acids. Heat protection is provided up to 450°F so that your hair looks and feels youthfully strong and healthy. This product is free from sulfates, parabens, and synthetic colors.
Pamper your baby blonde hair with the Christophe Robin Shade Variation Mask in Baby Blonde. This nutritive formula brightens, revives, and restores color to blonde hair that's lost its shine. This product is free from ammonia, parabens, oxidants, and silicones.
Tame the untamable with the Virtue Labs Un-Frizz Cream. This leave-in cream eliminates all traces of frizz, leaving hair sleek and smooth. A patented alpha keratin protein effectively binds right to each strand, working to fill and smooth breakages along the cuticle. Great for curly, wavy, thick, or frizzy hair, this product is color-safe and free from parabens and gluten.
Glide through your hair to achieve your ideal style in just one pass with the T3 Lucea 1. This innovative flat iron promises precise heat, comfortable control, and ​fast results. By harnessing T3 Rapid HeatIQ Technology, this product's 9 digitally-controlled heat settings make it easy to find the right heat level for any hair type or texture. With T3 CeraSync™ heaters and CeraGloss™ ceramic plates, you can achieve smooth, shiny, on-point styles.
Transform tired, thin hair from lackluster to luminous with the Christophe Robin Cleansing Volumizing Paste with Pure Rassoul Clay and Rose Extracts. 85% natural-based, this rejuvenating formula works similarly to a shampoo, working up into a light foam. Antioxidant-rich ingredients like pure Rassoul mineral clay, baobab leaf, and centifolia rose water work in tandem to deeply cleanse and purify hair. Every follicle is densified, strengthened, and thickened, with protection from free radicals and color protection. This product is free from colorants, parabens, SLS, and silicone.
Summer is almost here, so see that you look the part. Shop LOOKFANTASTIC US today for all things hair care.
A beauty enthusiast by heart and a plant lover, I'm always looking for the latest and greatest in skincare and beauty, especially clean and organic! I think everyone's entitled to high quality skincare at any budget, and I'm always on the lookout for what's new in the industry be it tips, tricks, or products!