Learn about one of the growing trends in the beauty industry: CBD!
What is CBD?
CBD is one of many cannabinoids present in cannabis. The other major cannabinoid that's being used in consumer products is tetrahydrocannabinol (THC). But unlike THC, CBD does not produce a high when consumed.
The Difference Between CBD and THC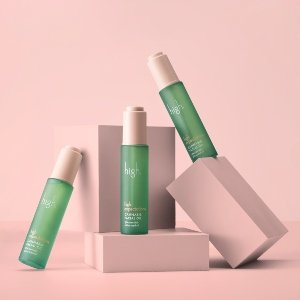 Both CBD and THC bind to cannabinoid receptors in your body, which then set off a series of reactions in the brain and spinal cord that ultimately produce their effects.
However, when THC is involved, those effects might include euphoria, pain relief, and an increase in appetite.
How The Ingredient Helps Your Skin
Known for its healing properties, cannabidiol offers some serious antioxidant and anti-inflammatory benefits which can be beneficial in treating skin concerns like inflammation, dryness and free radical damage.
CBD might also be effective in fighting acne as it helps reduce the production of sebum in the skin. Additionally, studies indicate that cannabidiol may be effective in treating eczema and psoriasis as well.
Shop CBD Infused Beauty
A beauty enthusiast by heart and a plant lover, I'm always looking for the latest and greatest in skincare and beauty, especially clean and organic! I think everyone's entitled to high quality skincare at any budget, and I'm always on the lookout for what's new in the industry be it tips, tricks, or products!