Bliss is an innovative brand that has transformed the spa world. Bliss' state of art technology helps formulate effective products that make it possible to transform beauty with spa benefits at home. Bliss products include cosmetics, lotions, moisturizers and more!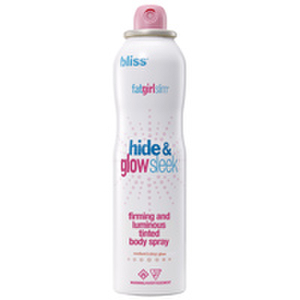 Bliss FatGirl Slim Hide and Glow Sleek - Medium to Deep
Clearance - Up to 70% off + Extra 10% off
Clearance - Up to 70% off + an additional 10% off when you use code WINTERX10. Discount has been applied to the MSRP. Offer valid for a limited time only.
SHOP NOW