Goli Nutrition is an inventive, people-focused nutrition company, has launched the world's first Apple Cider Vinegar (ACV) gummy, the Goli Gummy. Goli strives to make health simple by helping consumers reach their nutrition goals with a product that makes taking daily supplements enjoyable.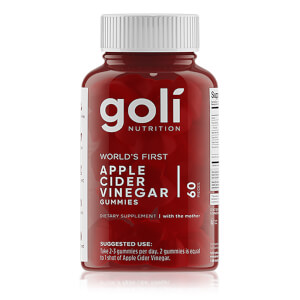 Goli Nutrition Apple Cider Vinegar Gummies
20% off - Use code: REPLAY
Save 20% off your purchase using code REPLAY. Discount has been applied to the MSRP. Offer valid for a limited time only.
SHOP NOW