Glass skin, snail slime, and ten-step beauty regimes — each have taken the skincare universe by storm. The common denominator, K-beauty. Korean beauty has never been more inventive or in vogue than today, and it's transforming the face of global skincare.
What is K-Beauty?
Why the popularity? As K-pop stars and K-dramas have taken off to global fame, K-beauty is turning a lot of heads. In our opinion, it's absolutely well-deserved attention. It certainly comes as no surprise to the millions of K-beauty devotees already in the know worldwide.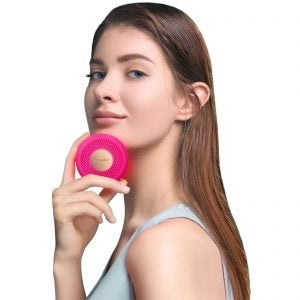 While K-beauty may be used simply to refer to any product made in Korea, K-beauty is also united by a common school of thought that defines all its products. Like all the best beauty philosophies, K-beauty goes deeper than the skin.
The beauty of K-beauty is that it's all about nurturing long-term, well-rounded skin. K-beauty believes in cultivating treatments and routines that really work, and work consistently to fulfill your individual needs and desires. It's a beauty theory that falls right in line with the signature K-beauty look of glowy, bouncy, bright-eyed health.
And it's reflected right down to how K-beauty products are built, and how they work together. From traditional Korean herbs to innovative snail mucin, K-beauty harnesses the best of natural ingredients new and old. These ingredients are used to create cosmeceuticals or products that combine cosmetics with therapeutics, like K-beauty essences or sheet masks.
What's more, K-beauty products are designed to work well in tandem with buildable, flexible formulas ideal for layering. That's where you get the famous multilayered approach to skincare with ten different steps. Or, just take the glass skin look, which subtly ups the ante on natural radiance — elevating it to a delicate, near-transparent sheen.
That's all to say that if you're a newbie to Korean beauty, you can get excited to discover a world of fresh, inspired skincare. So what are you waiting for? Check out LOOKFANTASTIC's pick of our favorite K-beauty products.
5 Sensational K-beauty Products
1. MISSHA M Perfect Cover BB Cream SPF42/PA+++ - No.25/Warm Beige 50ml 2. TONYMOLY I'm Green Tea Eye Patch - Set of 5 3. Oh K! Anti Blue Light Sheet Mask 23ml 4. Seoulista Beauty Rosy Hands Instant Manicure 5. FOREO UFO Mini 2 Device for an Accelerated Mask Treatment
Skincare and makeup meet and make friends in the M Perfect Cover BB Cream, a high coverage all-in-one cream. Not only is it a flawless foundation, but it also moisturizes, smooths, conceals imperfections, and protects from sun damage. Ideal for all skin types.
Refresh your complexion in style with the I'm Green Tea Eye Patch from TONYMOLY. These elegant gel eye patches deliver targeted essences like Green Tea, Lemon, Charcoal, and Red Wine to restore dry, dull, or rough skin to optimal health. Prepare for deep hydration, purification, and restoration.
Sheet masks are a K-beauty staple, and this Oh K! Anti Blue Light Sheet Mask is one of our very favorites at LOOKFANTASTIC. This antioxidant-rich mask provides protection against blue light, a type of light radiated from digital screens that can harm the skin. At the same time, it also soothes, firms, and brightens. You can feel good about using this biodegradable sheet mask, made from plant-based fibers that show love to the planet and to your skin.
Your hands show your true age, and you can preserve your youthfulness with the Seoulista Beauty Rosy Hands Instant Manicure. This anti-aging treatment softens and nourishes the skin, nails, and cuticles of the hand in as little as half an hour. It's laced with antioxidant protection, as well as beeswax, Bulgarian rose oil, and Vitamin C to correct dryness, dark spots, and unwanted pigmentation. Pull on the gloves to steep your hands in enriching serum, and leave them feeling and looking smooth, supple, and delicately scented. Dermatologist tested, and free from parabens, mineral oil, sulfates, and artificial colors.
Attain out-of-this-world skin today with the FOREO UFO mini Smart Mask Treatment Device. It's a spa treatment you can do right at home, combining K-beauty-style sheet masks with a miniature UFO device. This special device harnesses hyper-infusion technology, thermo-therapy, and LED light therapy to infuse nutrients and active ingredients deeply into the skin. Futuristic feel meets natural ingredients like botanical oils, plant and fruit extracts, and natural flower water to give you that lit-from-within glow.
Explore more of our K-beauty favorites at LOOKFANTASTIC today.
A beauty enthusiast by heart and a plant lover, I'm always looking for the latest and greatest in skincare and beauty, especially clean and organic! I think everyone's entitled to high quality skincare at any budget, and I'm always on the lookout for what's new in the industry be it tips, tricks, or products!