Most of us think of serums as plumping and hydrating products for people with dehydrated and dry skin. However, if you have acne-prone or oily skin, adding serums to your skin care routine can work wonders.
What is a Serum?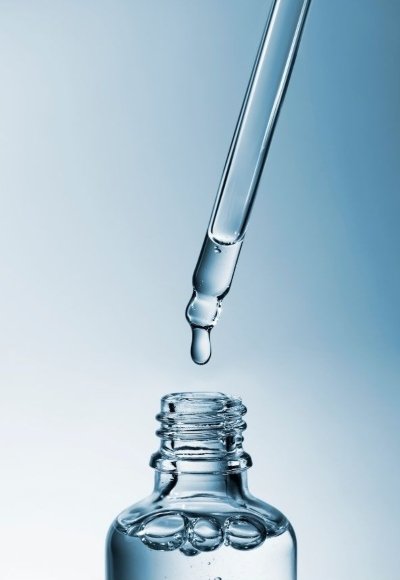 According to
TODAY.com
, a serum is a skincare product that is designed to deliver high concentrations of specific active ingredients to the skin.
There are many different types of serums on the market that perform different purposes, ranging from hydration to skin brightening.
For more information about Hyaluronic Acid, a powerful product supplement and serum in it's own right, check out our blog here! 
How Serums Help Your Skin
Generally, serums hydrate and nourish your skin for a clear and healthy finish. Most serums contain active ingredients that seep deeper into your skin, keeping it looking supple and radiant throughout the day. These products, however, work to balance your pH level, control sebum production, and moisturize without leaving it greasy.
Ready for healthy, glowing skin? Let's look at some of our hero serums for oily skin.
Our Best Serums For Oily Skin In 2020
1.

Obagi Medical Professional-C Serum 20% Strength

The Professional-C Serum by Obagi is an innovative, antioxidant daily serum designed to penetrate all layers of your skin for maximum protection. This serum lightens and brightens skin while reducing inflammation for healthy and radiant skin.

Building collagen and helping maintain normal cellular turnover, this serum is a must-have for oily skin. If you want protection against free radicals, this serum is perfect for you.

2.

The Ordinary Alpha Arbutin 2% + HA Concentrated Serum 30ml

The secret to even, blemish-free skin is the Alpha Arbutin 2% + HA Concentrated Serum by The Ordinary. This lightweight serum tackles hyperpigmentation by reducing the appearance of spots and brown patches.

With a fast-absorbing formula, this serum helps retain moisture and minimizes the appearance of wrinkles and fine lines. Suitable for oily skin types, this serum preps the skin for other skincare products without weighing it down.

3.

Neocutis Bio Serum Firm 30ml

If you're looking for advanced anti-aging results in less than a week, you'll fall in love with the Bio Serum Firm by Neocutis. This high-tech serum is designed with powerhouse technologies to reduce the appearance of fine lines and wrinkles.

With a high concentration of human growth factors, this serum refines texture, improves firmness and elasticity, and brightens skin tone.

4.

SkinMedica TNS Essential Serum

The TNS Essential Serum by SkinMedica is an award-winning, advanced serum designed to smooth the appearance of fine lines and improve texture and tone. Suitable for all skin types, this serum comes in two formulations that work in synergy. The first tackles wrinkles and delivers antioxidant benefits, and the second replenishes hydrates and protects the skin from free radicals. Name a more iconic skincare duo. We'll wait.

5.

PCA SKIN Hyaluronic Acid Boosting Serum

This product isn't only fragrance-free, it's free from synthetic dyes too! Suitable for oily skin, the Hyaluronic Acid Boosting Serum by PCA SKIN delivers long-lasting hydration at the surface, beneath the skin, and at a molecular level.

This serum works to retain moisture and helps plump the appearance of fine lines. With a potent formula, this serum forms a protective layer on the skin for an even, balanced tone. If you want supple, soft, and fresh skin, this serum is perfect for you.

6.

Obagi Medical ELASTIderm® Facial Serum 1 fl. Oz.

If you're looking for a product to bring life back into saggy, wrinkled skin, the Facial Serum 1 fl. Oz. by Obagi is the serum for you. This innovative serum helps support skin elasticity for firmer-looking and more resilient skin.

Delivering long-lasting results, this serum improves the appearance of saggy skin and skin firmness for a radiant, younger-looking complexion. With a clinically-proven formula, this high-tech serum can be used twice a day. If you want to increase your skin's elasticity within 24 hours, this serum is perfect for you.

7.

Decorté Liposome Moisture Serum 2 fl. oz. / 60 ml (Worth $143)

If you have dry or dehydrated skin, the Liposome Moisture Serum by Decorte is perfect for tackling this. With an intensely hydrating formula, this serum delivers moisture to dry skin for a supple and soft complexion.

Boasting a high-tech formula, this serum brightens dull skin and creates an absorbent surface for other skin care products. If you want a healthy, glowing finish, this serum is a must-have.
A beauty enthusiast by heart and a plant lover, I'm always looking for the latest and greatest in skincare and beauty, especially clean and organic! I think everyone's entitled to high quality skincare at any budget, and I'm always on the lookout for what's new in the industry be it tips, tricks, or products!