Searching for a silver lining to 2020? So are we! And we're pretty certain that we've found a few! We understand that, this year, looking for the best face masks for sensitive skin is the last thing you need to worry about. You know, the kind of complexion that seems to react (badly) to every little thing, whether it's work stress, a change in your diet, or a new skincare product.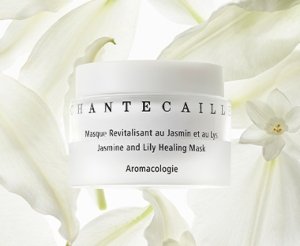 What's so frustrating about sensitive skin is that it's not so much a skin type as it is a condition; unfortunately, virtually all skin types can be sensitive!
Because of this, it's important to find multitasking skincare products that will not only soothe the most sensitive of complexions but treat other skin woes, too.
For more sensitive skin recommendations, check out our sensitive skincare, bodycare, and more on LOOKFANTASTIC!
It may produce a range of troublesome issues, from redness to dryness, and breakouts. Those of us suffering from sensitive skin are often nervous about throwing yet another skincare product into the mix. That's why LOOKFANTASTIC has compiled a carefully curated list of this year's favorite face masks for sensitive skin. We get it: nothing feels quite as indulgent as a wonderful face mask.
Best Face Masks For Sensitive Skin 2020
1.

ESPA Clarifying Clay Mineral Mask 55ml

This clay mask is chock-full of minerals. It is formulated to help skin that is not only sensitive but also prone to blemishes and break-outs. Kaolin clay eliminates excess oil, while gentle ingredients like extracts of Damask rose and benzoin soothes irritated skin. Because it's a multitasker--hello hydration, purification, and relaxation in one mask!--it can work for plenty of different types of complexions, from oily to sensitive, and blemish-prone too.

2.

Elemis Herbal Lavender Repair Mask 75ml

When it comes to beauty products, lavender is beloved for its ability to soothe even the crankiest, most difficult of complexions. Elemis has created a clay-based mask that capitalizes on the properties of a few favorite herbs, including but not limited to lavender. Other stars of this mask? Rosemary and thyme, which are particularly fantastic at stimulating, regenerating, and just giving that extra 'oomph' to skin.

Apply a thin layer twice weekly after cleansing. Leave on for however long you like, from one minute to fifteen. The fragrance of this mask is sure to calm any frazzled nerves, too! Consider the aroma of this soothing face mask a big bonus.

3.

Caudalie Moisturising Mask (2.6oz)

The Caudalie Moisturising Mask is a wonderful option for any skin type prone to sensitivity, so consider it a fantastic option to keep in your bathroom and share with others (although you may not want to share this one). It boasts hydrating ingredients like hyaluronic acid and grapeseed oil.

4.

First Aid Beauty Ultra Repair Instant Oatmeal Mask (2oz)

Oatmeal is famous for its skin-soothing properties, so it's no big surprise that this face mask from First Aid makes our list! It capitalizes on oatmeal, combining different forms of it to produce a mask that will not only soothe irritated skin but will also offer the skin a slew of nourishing antioxidants.

5.

Chantecaille Jasmine & Lily Healing Mask 50ml

This luxe mask is for anyone whose sensitive skin deserves a serious treat. Blending jasmine, lily, and rosewater, this decadent floral mask is truly rich and perfect for the driest complexions. Not to mention the aromatherapeutic benefits of the luscious fragrance. If your sensitive skin is craving a little indulgence, this is a perfect option for you.

6.

Peter Thomas Roth Rose Stem Cell: Bio-Repair Gel Mask 150ml

If your penchant for face masks skews cutting-edge, then this might be the face mask for you! Peter Thomas Roth has capitalized on new stem-cell technology to produce a face mask that combats the most dreaded signs of mature skin, while hydrating skin. Its star ingredient, as the name suggests, is rose, including five rose plant stem cells and four rose extracts, like rosehip and rosewater. This is a wonderful choice for anyone who has sensitive, mature skin.
A beauty enthusiast by heart and a plant lover, I'm always looking for the latest and greatest in skincare and beauty, especially clean and organic! I think everyone's entitled to high quality skincare at any budget, and I'm always on the lookout for what's new in the industry be it tips, tricks, or products!