Searching for a silver lining to 2020? So are we! And we're pretty certain that we've found a few! We understand that, this year, looking for the best face masks for sensitive skin is the last thing you need to worry about. You know, the kind of complexion that seems to react (badly) to every little thing, whether it's work stress, a change in your diet, or a new skincare product.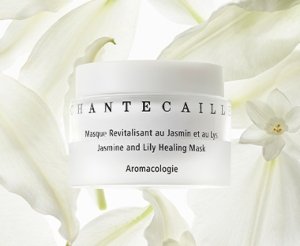 What's so frustrating about sensitive skin is that it's not so much a skin type as it is a condition; unfortunately, virtually all skin types can be sensitive!
Because of this, it's important to find multitasking skincare products that will not only soothe the most sensitive of complexions but treat other skin woes, too.
For more sensitive skin recommendations, check out our sensitive skincare, bodycare, and more on LOOKFANTASTIC!
It may produce a range of troublesome issues, from redness to dryness, and breakouts. Those of us suffering from sensitive skin are often nervous about throwing yet another skincare product into the mix. That's why LOOKFANTASTIC has compiled a carefully curated list of this year's favorite face masks for sensitive skin. We get it: nothing feels quite as indulgent as a wonderful face mask.
Best Face Masks For Sensitive Skin 2020
Buy now

with LOOKFANTASTIC

This clay mask is chock-full of minerals. It is formulated to help skin that is not only sensitive but also prone to blemishes and break-outs. Kaolin clay eliminates excess oil, while gentle ingredients like extracts of Damask rose and benzoin soothes irritated skin. Because it's a multitasker–hello hydration, purification, and relaxation in one mask!–it can work for plenty of different types of complexions, from oily to sensitive, and blemish-prone too.

Buy now with free delivery