Many people with oily skin often struggle with foundation melting off and excessive oil production, which is why finding the right primers for oily skin is a must.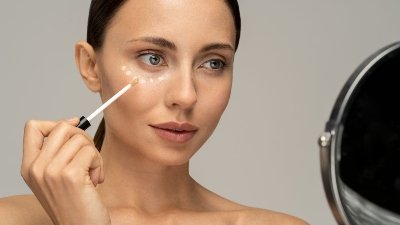 A
primer
creates the perfect base on oily skin to prevent your foundation from slipping.
It not only preps your skin for makeup application but also ensures your makeup lasts throughout the day. Forget about greasy skin and ugly streaks of makeup.
The right primer for oily skin creates a flawless and smooth complexion.
Remember, there's a difference between glowing skin and greasy skin. The latter means carrying around blotting papers to keep your foundation from melting off. Makeup bases like primers provide a shine-free finish for a glowy makeup look.
Ready to ace your makeup base? Let's take a look at some of our highly-rated primers for oily skin!
Which Are The Best For My Skin Concern?
If you're looking for the perfect, streak-free base, here's a list of 10 of the best bases for oily skin in 2020 so that you can find the ideal product for your skin.
10 Best Primers For Oily Skin
A beauty enthusiast by heart and a plant lover, I'm always looking for the latest and greatest in skincare and beauty, especially clean and organic! I think everyone's entitled to high quality skincare at any budget, and I'm always on the lookout for what's new in the industry be it tips, tricks, or products!