Color-treated hair needs extra TLC to keep colors vibrant and hair healthy, which is why our vibrant hair mavericks need shampoos for colored hair.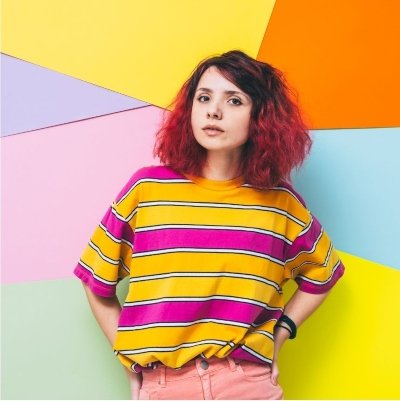 Nothing is worse than spending time and money on hair color only to see it disappear down the drain. Luckily for you, there are many color-safe shampoos you can use on black, blonde, brunette, or red hair.
Generally, shampoos clean away dirt and oil build-up for healthy and vibrant locks, but color-safe shampoos have a color-protecting formula to minimize fading.
Shampoos for colored hair are more gentle on your hair, and they contain special conditioning agents to prevent dye from escaping.
Ready to preserve your hair color? Let's look at some of our hero color-treated hair care shampoos!
Which Are The Best Shampoos For Colored Hair?
If you want to maintain your hair color and keep it in good condition, here's a list of LOOKFANTASTIC's 10 of the best shampoos for colored hair.
10 Best Shampoos For Colored Hair
A beauty enthusiast by heart and a plant lover, I'm always looking for the latest and greatest in skincare and beauty, especially clean and organic! I think everyone's entitled to high quality skincare at any budget, and I'm always on the lookout for what's new in the industry be it tips, tricks, or products!