Celebrate the best in beauty with this month's Beauty Box, filled with 6 products and worth over $80, for a steal of $19 to be delivered to your door! Curated by our team to feature our monthly favorites that will bring your beauty game to the next level for the upcoming fall season.
By Terry Baume de Rose Flaconnette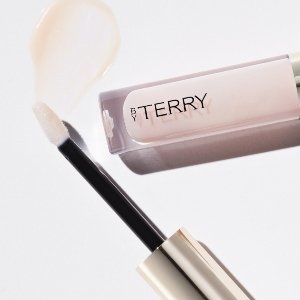 This travel-friendly version of the brand's signature rose-scented lip balm is perfect for an effortless look with its combination of shea butter, rose flower essential wax and antioxidant vitamin E.
AMELIORATE Smoothing Body Exfoliant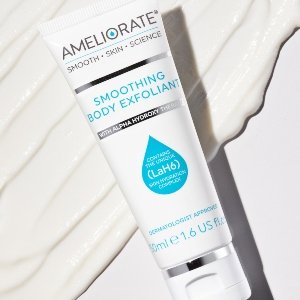 The AMELIORATE Smoothing Body Exfoliant can help you have radiant skin this fall with its formula of lactic acid to gently buff away dead cells and moisturize the skin to combat the effects of keratosis pilaris, a condition that causes rough patches and small, acne-like bumps on the skin.
Christophe Robin Hydrating Melting Mask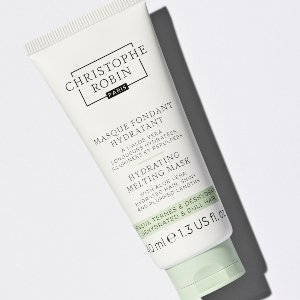 Help your hair retain deep, long-lasting moisture with Christophe Robin's Hydrating Melting Mask with Aloe Vera.
This express hair treatment is made up of 98% natural-origin ingredients to quench parched locks with its star ingredient aloe vera, the intensive hair masque envelops tresses with its rich texture, boosting the hair fiber's resilience and elasticity with a blend of fatty acid-rich oils for healthier-looking hair.
3INA The Color Pen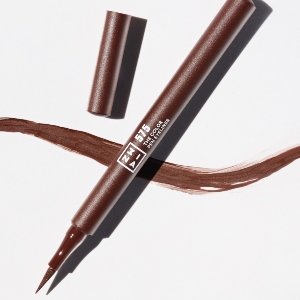 Hop onto the graphic eyeliner trend with the Color Pen Eyeliner! In 9 unique shades, each pen has a sleek and precise tip that will make eyeliner application stress-free.
SVR Palpebral Eyelid Cream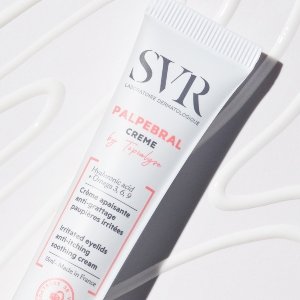 This soothing eye cream is perfect for dry, sensitive, irritated, allergy-prone, eczema-prone, or flaky and scaly skin on the eye area. Its key ingredient, a glycyrrhizic acid derivative, provides anti-itching benefits.
Beauty Pro Brightening Sheet Mask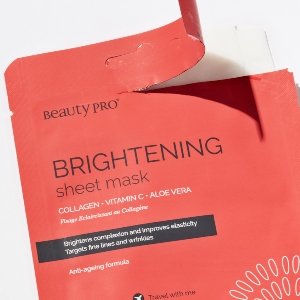 The key ingredients in the Brightening Mask are collagen, vitamin C and aloe vera which are a great combination to brighten your complexion and improve skin elasticity, and also to shield the skin from visible impacts of environmental stressors.
A beauty enthusiast by heart and a plant lover, I'm always looking for the latest and greatest in skincare and beauty, especially clean and organic! I think everyone's entitled to high quality skincare at any budget, and I'm always on the lookout for what's new in the industry be it tips, tricks, or products!