Hey there, beautiful!
Get ready to tackle your Wild Side this month with our lookfantastic Beauty Box: Botanicals Edition.
Specially curated with a focus on natural, sustainable products that are free from toxin, we hope you enjoy the 6 expertly curated products to help you feel fierce this month!
Getting Wild with Our Beauty Box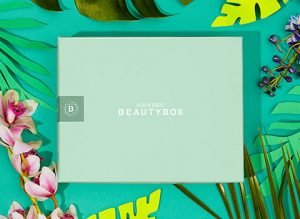 It's finally May!
As a special treat for our favorite subscribers, this pre-summer month's box is worth over $155 and includes our Beauty Box 'Edit' – exclusive to subscribers, filled with tips, tricks and the latest in beauty trends that you'll need throughout the season.
We want to see how you guys will prep for summer this month while staying safe and healthy. With the help of the lookfantastic Beauty Box, we can't wait to see everyone's glow up!
*Spoiler Alert!*
We can exclusively reveal that all subscribers will receive the Avant Hyaluronic Acid Resurfacing Moisturizer (worth $138) or the Avant Moisture Surge Overnight Treatment (worth $106) and the Balance Me Hyaluronic Plumping Mist (worth $15)!
How to get your hands on the May Beauty Box?
If you're already subscribed, then no need to worry, your April box will be landing on your doorstep soon. If you aren't already subscribed, what are you waiting for?
Subscribe today to get 6 gorgeous treats delivered to your door each month and let's feel, be and lookfantastic together!
A beauty enthusiast by heart and a plant lover, I'm always looking for the latest and greatest in skincare and beauty, especially clean and organic! I think everyone's entitled to high quality skincare at any budget, and I'm always on the lookout for what's new in the industry be it tips, tricks, or products!