The last month of summer is here, but that doesn't mean you can't enjoy the final weeks of surf, sand, and all things beautiful!
With some prepping, a few insider tips, and some sage advice from experience, you can get and keep that summer glow going long after the temp drops down. Here are my takes, tips, and product recommendations.
Streamlined Skincare + Makeup
I don't know about you, but summer 2021 for me has been very, very minimal makeup and skincare.
I traded my 10-step beauty routine (which is great for the winter!) for an elevated, minimal summer beauty routine with high efficacy ingredients so it was just a cleanse, tone, and SPF/foundation with minimal makeup.
My absolute favorite product in my minimal routine is the Elemis Pro-Collagen Cleansing Balm. It's perfect for removing makeup, surface impurities and if left on, functions as a cleansing mask. Which is perfect for those who want to multi-task while doing their skincare routine.
The same policy should also apply to your makeup routine. Heavy makeup can go from dewy to melty fast, so we like to opt for simple, but multitasking beauty essentials.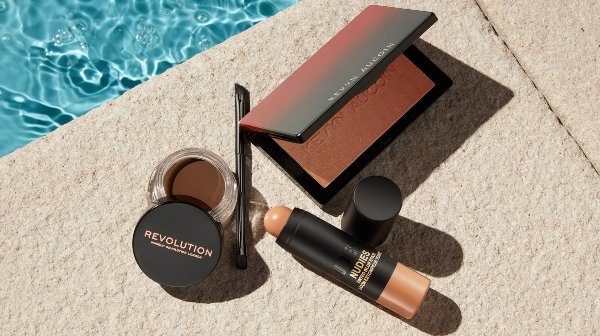 A foundation like the Estée Lauder Double Wear Stay-In-Place Makeup is perfect for summer because it's sweat, heat, humidity and basically life proof to take on wherever your summer takes you.
Having makeup that works with you is such a lifesaver, like the 2-in-1 mascara from By Terry that instantly gives volume and length while also improving lash regrowth.
Tip: My best friend, who has fragile, brittle lashes also loves this product for herself to mitigate lashes falling off.
Speaking of multi-tasking, Wander Beauty's makeup line is the ultimate must-have to stock in your purse for on-the-go makeup, especially their On-the-Glow Blush and Illuminator.
With a blush that doubles as a lip color on one side and a highlighter that gives a shimmery glow with pearlescent pigments, this beauty enhancer is a summer lover's secret weapon for quick touchups.
Body Glow Essentials: SPF, Shimmers, and Quick-Fix Products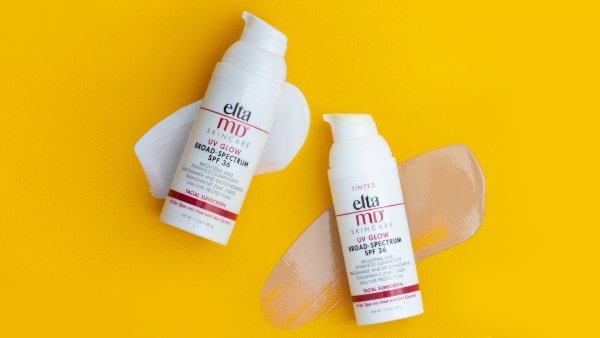 For the rest of your summer body, don't forget to apply SPF before any outdoor activity!
Even if you're tanning, SPF is essential to protect your skin from harmful UV rays and prevent sunburn. EltaMD's SPF line has a product for every skin type and lifestyle, plus they're one of our estheticians' no. 1 recommended sunscreen brands.
Tip: If your foundation or makeup doesn't have SPF in it, mix with a suncreen to ensure you're applying SPF protection from head to toe!
Skipping the tan, but still want the tanned look? Sally Hansen's Airbrush line has slowly become a team favorite for that aforementioned 'airbrush' look within seconds for model-looking legs before a night out.
If tanning isn't at all on your plate, a body shimmer can give you that same level of luminous, ethereal goddess status without changing your skin tone. NUXE is a brand we constantly gravitate to due to its dual purpose as a body shimmer and body oil that leaves the skin soft and nourished.
Tip: It can also be used on your face and hair! I sometimes add it to my hair mask to give my hair that bit of sparkle as a golden blonde.
The Post-Sun First Aid Kit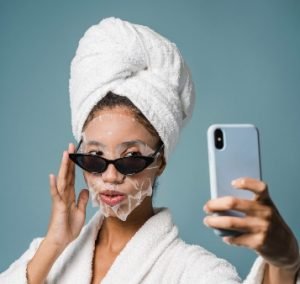 After fun at the pool, beach, or just outside, it's important to rehydrate your body and skin afterward. This is especially important if you swam in saltwater and/or the pool, as the salt can dehydrate your body and chlorine can damage your hair. Beyond drinking lots of water, wearing and reapplying SPF, and other methods of sun protection, you can help your skin and hair recover by giving yourself a mini-spa day.
Aloe Vera can be your hair and skin's best friend, due to its anti-inflammatory effects, how it soothes sunburn, and its moisturizing capabilities.
To give yourself a summer reset post-sun fun, rinse your locks of any excess saltwater and incorporate a hair mask to revitalize the hair. Christophe Robin is famously known for their shade variation masks, but their hydrating mask is my hair treatment of choice.
Tip: Always rinse your hair after being in the pool or at the beach. Both saltwater and chlorine are corrosive to the hair follicle, making it brittle and prone to breakage.
After cleansing and using an exfoliant on your face, a sheet mask specifically made for post-sun care may be in order as well to calm the skin and remove free radicals from ocean water and sun exposure while hydrating and rebalancing the skin.
Why a sheet mask? Along with feeling ah-mazing, they also allow for the serums inside them to soak into your skin longer. So it's a win-win if you use one like the Skimono After-Sun Mask post poolside adventures. Bonus if you pop it into the fridge before use for that extra cooling effect.
And personally, I always mix a body lotion or gel that has aloe vera with my SPF after I shower to soothe any potential sunburn. The JASON Aloe Vera 98% Moisturising Gel allows you to replenish moisture and soothe the skin at the same time, which is why our team loves using it after a long sunny day out and about.
A beauty enthusiast by heart and a plant lover, I'm always looking for the latest and greatest in skincare and beauty, especially clean and organic! I think everyone's entitled to high quality skincare at any budget, and I'm always on the lookout for what's new in the industry be it tips, tricks, or products!